The year is 2021, and it feels like everyone and their dogs have introduced guest blogs to their content strategy. So why haven't you?
Let's rephrase that. You probably are pitching ideas for guest blogs and offering to write articles for other sites. Your competitors definitely are. But do you know why guest blogging is a great content strategy for your brand?
Obviously, guest posts generate traffic to your website. There's no doubt about it. The average guest-written article will drive between ten and 100 visits to a website. Imagine if you were writing several guest blogs a week!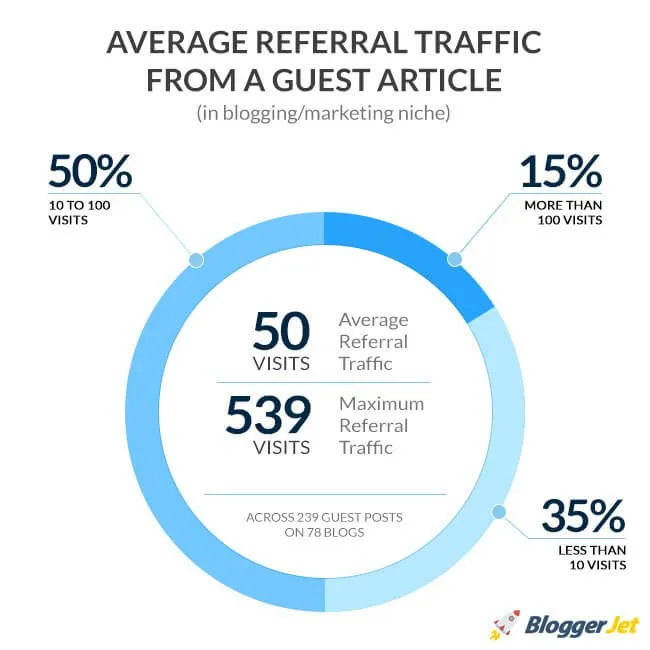 Guest blogging increases traffic. That's why all of your competitors are doing it. And that's why you should do it. However, if you intend to start writing guest blogs to supercharge your content strategy, you have to be prepared to put in the resources.
How Long Does It Take to Write a Guest Blog?
Blogging in general takes time. Search engines like Google are looking for high-quality articles that offer value and insight to the reader. Gone are the days of spitting out as many blog posts as your fingers can type. Everything you publish has to be factual, informative, and useful.
That's why writing blogs is taking longer than ever. Your sales enablement processes might be streamlined, but how are your marketing team with time management? Content marketers are spending over 60% more time writing blogs than they were seven years ago.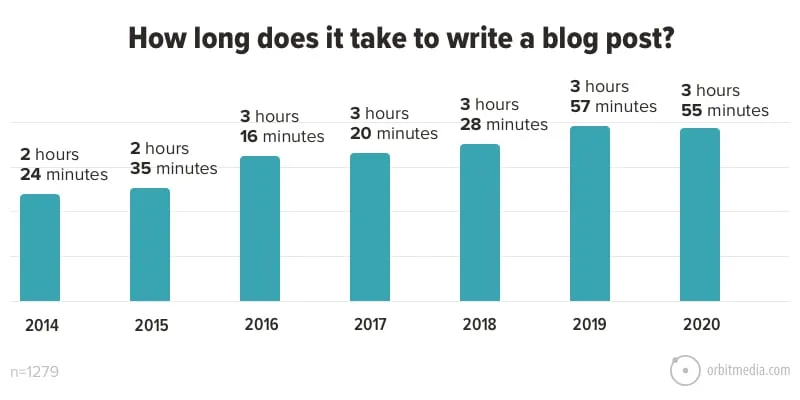 This is because content is king. Blogs need to be well researched in order to offer the reader up-to-date information. Poor quality blogs don't offer any value to your brand whatsoever. Readers don't like them. Search engines don't like them.
The chart above shows the average blogger spends almost four hours writing each post. When guest blogging, you also have to consider the time it takes to find websites that will host your article. So really, if you're considering implementing a guest blogging content strategy, you have to be ready to allocate a good amount of time to crafting the best sales pitch and creating content.
By the way, it takes a lot to manage your blog posts write. Read about different content management platforms here.
How Much Does Guest Blogging Cost?
This is almost a taboo area of the web world. A few years back, businesses would use guest blogging as a tool to gain a lot of backlinks as quickly as possible. Search engines did not like that.
Things got especially 'black hat' when websites started charging to host guest posts and backlinks. The internet became full of these false referral links that businesses were paying for.
Today, search engines have wised up to that guest blogging strategy. While some businesses do still use this technique to build backlinks, the algorithms have advanced and don't offer as much 'SEO juice' to certain NoFollow or Sponsored links.
Don't get me wrong, guest blogging still has lots of benefits to your brand. However, this means that websites can charge for the privilege of hosting your article, and depending on your industry you might be in for a shock.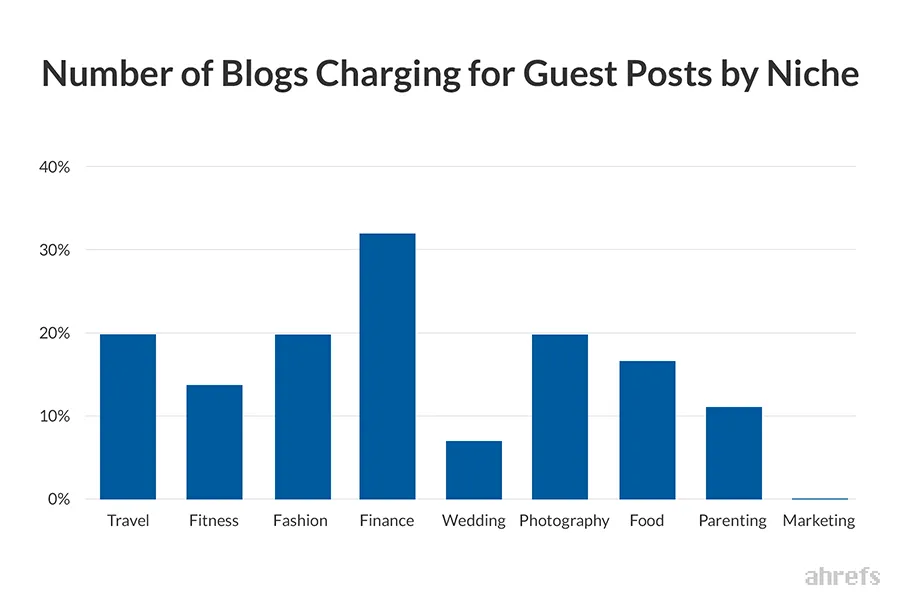 This chart shows the percentage of blogs and websites that charge for guest blog hosting broken down by industry. As you can see, some industries have it much easier than others. Finance and other B2B ecommerce business models will find themselves with the highest costs.
The cost of guest posting varies depending on your industry and the website you've pitched. Some websites charge over $500 to host guest blogs, whereas others can charge as little as $30.
It is a good idea to put some budget aside before you get started with guest blogging. That amount is up to you. It's about building a portfolio of high-quality articles across a network of relevant sites ⎼ how much is that worth to you?
What about Free Guest Blogging Opportunities?
There are always free opportunities out there. But make sure you are guest posting on relevant, high-quality websites! That is rule number one of supercharging your guest blogging strategy. Use your collaboration tools to keep your content team on track when it comes to free guest blogging opportunities.
Do all the relevant tests on a site before you write a guest blog for them. Check their domain authority and their trust flow to get a good idea of what search engines will think of that particular link. You do not want to be penalized for having several low-quality, spammy links pointing at your website.
Is Guest Blogging Worth It?
The amount of time and money a guest blogging strategy requires might be putting you off a bit. You've probably seen a few black hat SEO guides that tell you guest writing is the fastest, cheapest way to generate more traffic. That is not entirely true.
Including guest blogs in your content strategy is not a fast-pass to the top spot on Google. If you're not careful, you could find yourself doing more harm than good.
With that being said, a good guest blogging strategy will do more than generate traffic. Guest blogs put your name out there. They get your brand in front of new audiences. They solidify you as voices of authority in your industry. Some examples of marketing objectives that guest blogging can help you reach include:
Increase conversions
Build relationships
Build a solid brand identity
Increase sales
And more!
So yes, guest blogging is worth it. As long as it's done well. This technique isn't all about the backlinks. Here are seven reasons why guest blogging can supercharge your content strategy.
1) Increase Brand Awareness
Your business may offer fantastic customer service, the best prices, effective communication, and high-quality products. That's all great. But what if no one knows who you are?
Brand awareness should be the first thing you concentrate your marketing efforts on. You need to make sure people know who you are and what you're about, before you start selling them your products.
Guest blogging is a great way to increase your brand awareness. Essentially, you are given the opportunity to write your brand name over relevant sites and expand your audience reach.
2) Network Expansion
It's not what you know, it's who you know. Or at least that's what they tell you.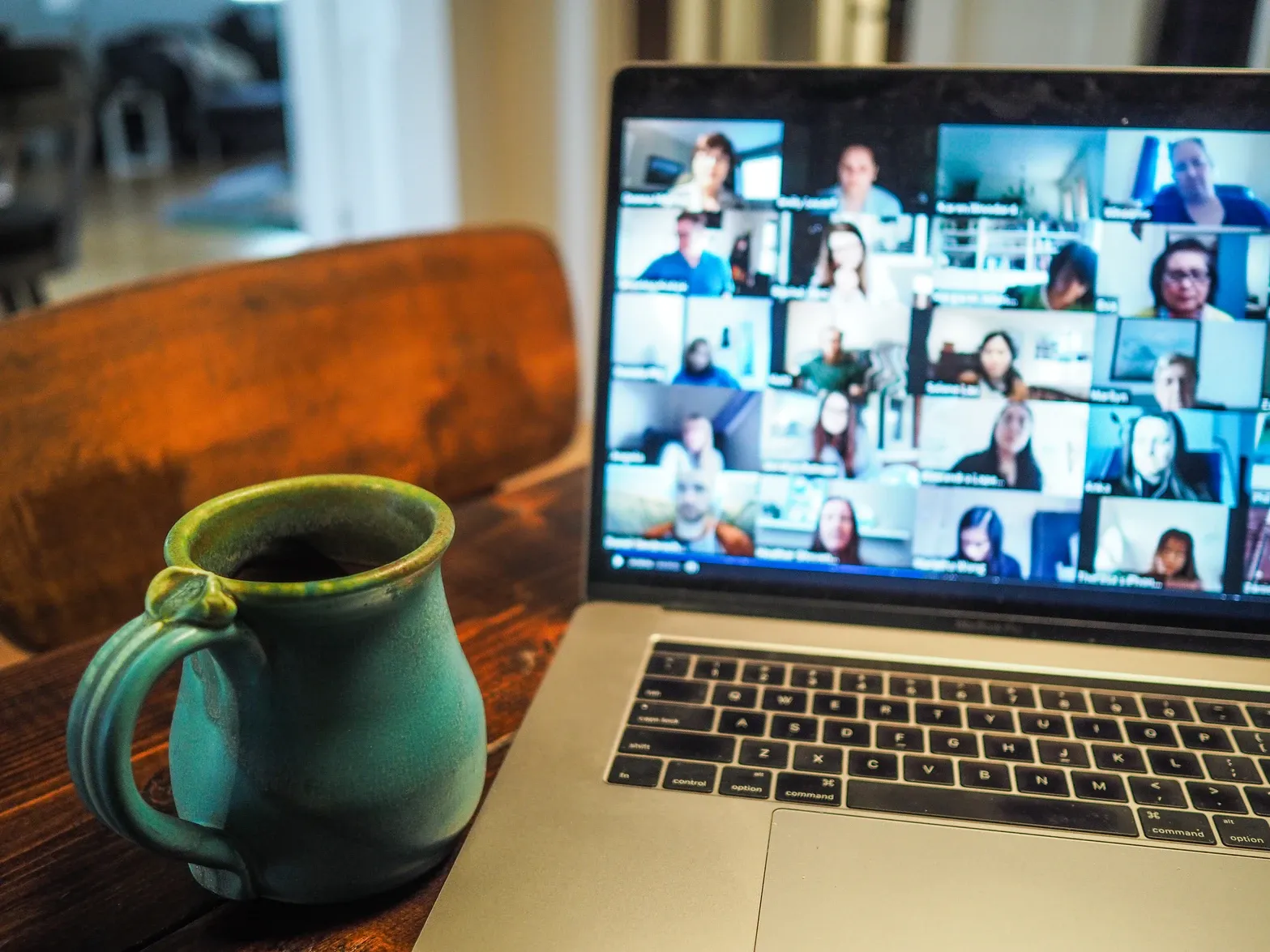 Networking can help you build relationships in the right places, giving you people to turn to when you need help or advice. Whether you use LinkedIn, local business groups, or conference call on phone or video for network expansion, it's a great way to develop your business.
And what does guest blogging entail?
You guessed it. Essentially, pitching for guest posting opportunities gives you the chance to build relationships in the right places. It's networking. As you'll be contacting sites that are relevant to your industry, the networking opportunities are endless.
This is why you should never send a generic guest post pitch. That first email is your opportunity to build a new connection. Even if they aren't interested in hosting your guest blog, find out if there is anything else you can do for them. You never know what could happen when you expand your network.
3) Improves Credibility
Let's say you were researching scheduling software and you came across several articles on the subject. Now imagine that half of those articles were written by the same person, hosted on different sites.
Instantly, you would associate that author with that subject and believe him to be an expert in the industry. Therefore, when you were to purchase your new software, you'd trust his product because you know it comes from a reputable source.
This is true across any industry. Guest blogging gives your brand more credibility. The more valuable information you share, the better.
4) Expands Social Media Growth
Social media platforms are a great place to share and promote website content. When you write a guest blog, the host site is likely to promote that blog on their social media accounts. In most cases, when they share your article, they'll tag you in the post.
What this means is more people are going to see your guest blog and more people are going to see your brand name. It enhances everything that you've already discovered in this blog AND helps you build your social accounts faster.
Forget your website, forget your brand, guest blogging can supercharge your content strategy on all of your online platforms.
5) Increase Organic Traffic
While increasing traffic isn't the only reason guest blogging can supercharge your content strategy, it certainly can't be ignored. More website traffic means more leads, which in turn means more sales.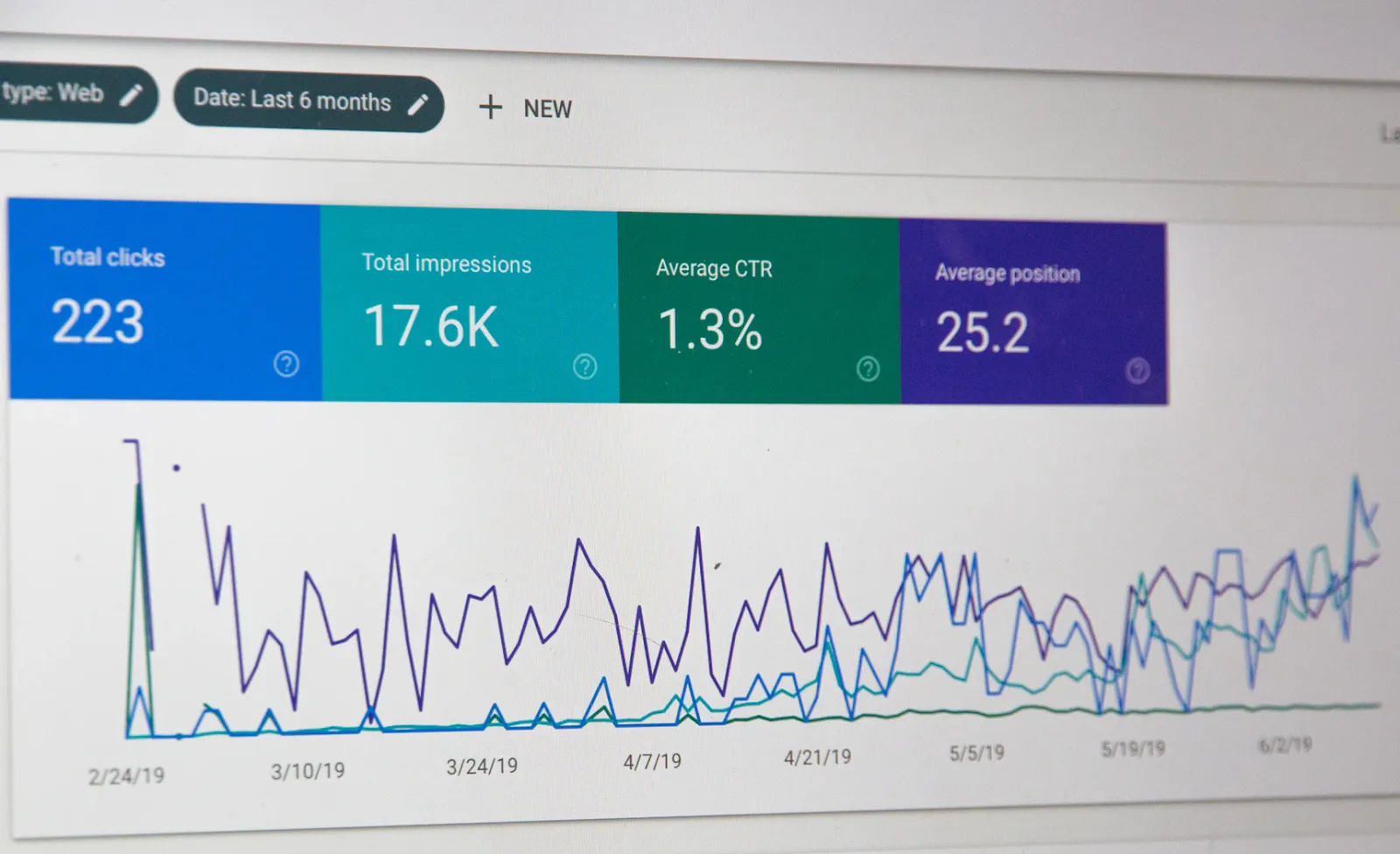 The average guest post will generate 10-100 visits to your website. Let's say your content strategy includes writing eight guest articles a month. You could see an increase of up to 800 website visitors every four weeks.
To increase sales, you could introduce an affiliate marketing strategy. This is where the hosting site receives a commission for every sale made through their link. It's a great way to encourage the website owner to include bold call-to-actions in the post.
6) Attract High-Quality Leads
And if you thought that was great, think about the type of visitors that guest blogs will send to your website. These aren't random people who have come across you on social media and want to see what you're about.
These visitors have already expressed an interest in your industry. In fact, if you've written a guest post about the benefits of your product, they could already be halfway towards making a purchase. These visitors are high-quality leads. If growing your business and driving conversions is on your to-do list, guest blogging is a must.
It is worth reminding you about the importance of choosing the right websites to guest blog for. If they aren't relevant to your business, they probably won't send the right visitors to your site. Look for highly relevant, high-quality websites to guest blog for and you'll have much more success.
7) Builds Backlinks
If building backlinks is the only reason for your guest blogging efforts, you won't supercharge your content strategy. With that being said, it is a benefit of this kind of marketing.
Backlinks help search engines crawl and index your website. The more links you have pointing towards your website, the easier search engines will find it to rank you. Most websites will accept backlinks to your website as long as they fit naturally into the content and don't feel salesy. If they don't, you can always ask for one in your author bio.
But be warned, links from poor-quality sites could harm yours. If building backlinks is the only reason you are implementing a guest blogging strategy, you need to reevaluate. You don't want to invest time and money into a strategy that won't work.
You're Ready to Write
As you can see, guest blogging is a great strategy. If you have the time and money to invest, you can increase brand awareness while generating more high-quality leads through your website. What's not to love?
Forget backlinks. Yes, they are a fantastic benefit. But guest blogging offers so much more! Write articles for different websites to be discovered by a brand new audience. An audience that has already expressed an interest in your product.
Guest blogging should be a huge component in your content strategy. If you want to supercharge your business… you need to start guest blogging.
Give Pics.io DAM a try
Free 7-day trial
No credit card required
Set up in 3 minutes or less
---
Author
Victorio Duran III is the Associate SEO Director at RingCentral, a global leader in cloud-based communications and collaboration solutions. He has over 13 years of extensive involvement on web and digital operations with diverse experience as web engineer, product manager, and digital marketing strategist.