Do you like the functionality of SharePoint but are confused by its complexity and the lack of customization? Check out the Pics.io alternative.
For many companies that are using Microsoft products choosing SharePoint is a natural thing. In fact, as a part of Microsoft technology stack, Sharepoint meets all the security requirements of the large enterprises, as well as their high compliance standards. Plus, it offers you a whole bunch of features, including well-developed document management functionality.
Unfortunately, it frequently appears that SharePoint doesn't meet expectations of marketing, design & content teams and is not easily customizable. That's the moment when you might consider digital asset management tools a good alternative for your creative team. The solution is also secure, but it's more customizable and flexible than SharePoint, offering a variety of features being developed for the specific needs of the creative teams.
Pics.io DAM could be a great alternative to SharePoint if you're looking for one. Compare the two tools and choose whichever suits you best.
What is SharePoint?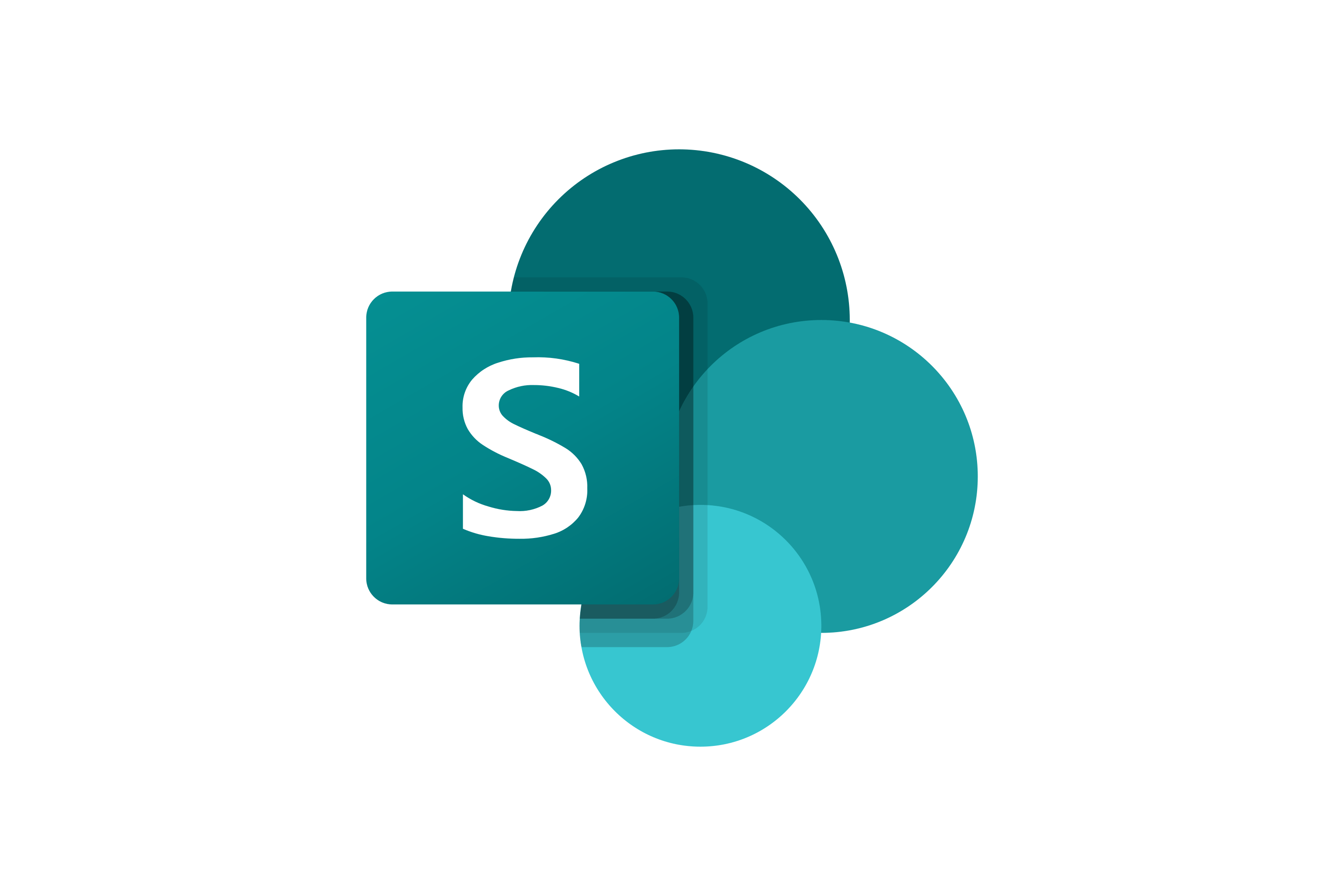 Microsoft Sharepoint positions itself as an intranet i.e. a private network within a company for sharing assets, collaboration on them and content management.
There are two options here. You can choose SharePoint Online, which works as a Microsoft SaaS solution with a monthly subscription. The second option is SharePoint Server. This is an on-premise solution that may be more compatible with your IT infrastructure, but is more costly in implementation too.
Both options come with a seamless integration with Microsoft products, and this is one of the main reasons why SharePoint is so popular. Still, it's not enough for the team's productivity. SharePoint fails on many levels, and if you look closer, even some of its advantages transform into disadvantages.
For a more comprehensive guide how to choose the best cloud storage, read our blog here
.
Three Reasons why SharePoint Might Not Meet Your Expectations
SharePoint has all the variety of features you might want. Still, its broad functionality is a two-edged sword, having some important limitations next to its benefits. Here are three main reasons why SharePoint might not be a good fit for your company:
Complexity to use & maintain. SharePoint is nothing like "out-of-the-box" solutions that are ready to go just after installation. With SharePoint, you'll need to get through a 600-page deployment guide. Aside from spending extra on setting up the platform, you'll have to organize at least some basic training for your employees. SharePoint is not the easiest solution to adopt.
Functionality. SharePoint has tons of features, but not all of these are intuitive and easy to use. For example, many users complain about poor search functionality in SharePoint. A Reddit user describes how the platform failed to find assets. Your search results might also be irrelevant or the response time is too slow. Besides, with so many features in place, the platform could become a mess after using it for a while.
Price. At first glance, SharePoint pricing plans are affordable to an average user. The price starts from $5.00 user/month and increases up to $20.00 user/month if it's an enterprise solution you're looking for. But here's a trick again. Don't forget about the hidden costs of implementation and the extra support that is needed. This is also something you should remember when they offer you SharePoint services additionally to your Microsoft Office plan for "free".
Use DAM as a SharePoint Alternative
DAM or Digital Asset Management is a top-notch business solution for managing and distributing digital assets. Pics.io DAM is a centralized hub for your business materials where you can store, organize, track, share, approve, and find your files to collaborate on them together with your team.
Give Pics.io DAM a try
Free 7-day trial
No credit card required
Set up in 3 minutes or less
As compared to Pics.io, SharePoint is a very light version of DAM. It does have some useful features, but these cannot compete with Digital Asset Management when it comes to flexibility and customization. If your company manages high volumes of data on a daily basis, and its interaction with files is not limited to storage only, you might want to bring out the big guns. That's where DAM gets in the game.
Now let's look at the difference between SharePoint and DAM in detail.
| Criteria | SharePoint | DAM |
| --- | --- | --- |
| Deployment | Time-consuming and costly | Easy |
| Customization | Non-customizable | Highly customizable |
| Training | Requires lots of training | No training needed |
| Ease of use | Requires technical background | No technical background needed |
| Costs of maintenance | Costly | Average prices |
| Search capabilities | Basic | Advanced |
| Integrations | Microsoft apps, Zoom, Google Analytics, etc. | Google apps, Adobe, Amazon S3, and many more |
| Web sharing | By using links | By using public websites |
| Version control | Effective but doesn't work well with duplicates | Simple and productive |
| Analytics | Via integration to external tools | Built-in and advanced |
| Collaboration features | Proofing in Microsoft apps, commenting | Tagging, commenting, visual markers, approval workflow |
| Metadata management | Basic | Advanced |
| Branding | Good | Good, with additional opportunities like customization of URLs |
| Mobile interface | Not mobile-friendly | Mobile-friendly |
Top 7 Reasons Why to Migrate from Sharepoint to DAM
💬 Metadata management
Metadata helps you find and access your data without extra effort and, thus, manage your media library more efficiently. This is why Sharepoint saves some of the basic metadata like EXIF or IPTC. You can also check who and when modified your document.
But of course, this won't be enough for more advanced search capabilities and file management. Unlike Sharepoint, Pics.io allows you to tag all your content easily. You can even use AI for this purpose, add keywords in bulk, or create hierarchies for them. Also, create your own custom fields and search for assets in the way it makes sense to you.
❓Easy and searchable access to files
Although keywords and custom fields are a great way to search across your library, this is not the only option you have with DAM. How about searching your files by content, file type, filename, or location?
As compared to Sharepoint, Pics.io offers more advanced search capabilities. For example, add visual markers like colors or flags to differentiate between your assets at first sight.
Explore other search options when it comes to DAM:
Wildcards will help you maximize your search if you're not sure about the spelling used or don't want the exact match of your results. For example, you search color, and the search returns both "color" and "colour".
Search with boolean operators will bring you even more fun. You can narrow or broaden your results by using AND, OR, NOT words. Type cats AND dogs to find assets that have both keywords. Use "OR", and your results will show the assets that have at least one of these.
Also, save your most frequent searches not to go all over the process again.
🗂️ Advanced file management
Sharepoint is a content manager, but do not expect anything extraordinary when handling your files in this app. Of course, you can store your documents there, place them in collections, add metadata and content types to manage your assets better. But that's it.
In turn, truly innovative solutions like DAM will give you more freedom of action and control over your assets. Here are a few features you might like:
Differentiate easily between assets thanks to nice thumbnails that are placed next to your tree of collections and are showing its content.
Organize your files in collections with different access levels.
Link assets to build a meaningful connection between them.
📁 File types
As said, SharePoint is a document file manager so its choice of file types is somewhat limited. You cannot use it for psd or indd files, for example.
In contrast, DAM supports many different file types without a problem. Feel free to upload and manage vector files, 4k videos, PDFs, and any other format you're working with in your DAM library.
🪄 Batch operations with files
Bulk actions are another important difference between Sharepoint and DAM. Being able to manage multiple assets at once like delete or move your assets/collections in bulk is very useful. You save your time while also automating the process.
Unfortunately, SharePoint allows you bulk actions only through using scripts. And not all of your employees may have enough knowledge of coding to deal with it. In contrast, in DAM, you manage files in batches in the same way you do it with single files. Move your multiple assets, sort, download, and remove – anything you need to manage your Pics.io library faster.
❤️ Brand governance with creative proofing and approvals
Many users find approval in SharePoint counterintuitive, and I totally agree with them. The approval workflow in this app is so complicated that you have to go through a whole procedure to make it work. And this feature doesn't even come by default.
Contrast this 5-minute procedure to one click in Pics.io when you need to assign an asset to your colleague for approval. And the asset discussion itself goes much smoother. DAM allows you to leave comments right under the asset, add any visual markers, and tag teammates.
Besides, if it's a word or sheet document, operate on it in the most traditional way.
✅ Seamless workflow approvals for internal and external stakeholders
Sharing files makes a great part of your daily workflow, and it is not really convenient to send links back and forth as you do in SharePoint. In DAM, this is all much easier – the whole team has access to your library as long as you need them to.
Still, you also get improved control over your media library by differentiating access to your collections and assigning user roles. In this way, you grant your team access only to the content they need and prevent destructive actions like massive deletion.
Other features you might find useful in Pics.io:
Sharing files externally is very easy. You can create a customized website out of your collections in a couple of clicks and give your partners access to it. Let stakeholders to download from there, give feedback, and rate your assets if needed.
Receiving materials from third parties shouldn't cause any difficulty too. Use Pics.io inboxes to allow partners to upload files to your library. You'll also get a chance to review the materials and add metadata.
How to Migrate From SharePoint to DAM
Handling data migration isn't the greatest pleasure. But you can make your life easier if you decide to move your data with Pics.io Migration Services. We'll gladly help you migrate the data to your new storage, preserving the folder structure and metadata. Plus, you won't have to worry about the timing, security, or size of your library.
You don't have to wait days to bring order to your assets. Forget about the complexity and lack of user-friendliness in SharePoint and move to DAM. As your new SharePoint alternative, Pics.io will be of great help to you to manage your assets and add to collaboration in your team.
Give Pics.io DAM a try
Free 14-day trial
No credit card required
Set up in 3 minutes or less
If it's the time for you to move from SharePoint (or you're thinking preventively and weighing the decision to adopt SharePoint in the first place), consider Digital Asset Management. This top-notch solution will help you organize and manage your library in the most efficient way. And if you still have any doubts, don't hesitate to order a free demo with us.