The massive growth in the number of companies working online has given rise to new opportunities for businesses. Unfortunately, it has also brought new threats. For some time, file management remained on everyone's agenda. Organizations, both large and small, experienced search difficulties, had problems with organization, and inconsistent branding.
That was the moment when Digital Asset Management got in the game. The tool equipped businesses with a centralized library for their files, easy access & sharing opportunities.
Not only DAM software helps you organize and distribute content, but it can also solve your collaboration issues. DAM like Pics.io outperforms standard file organization software, becoming a single source of truth and collaboration platform for your organization.
Now let's learn how Pics.io can help you establish relations with both your internal and external parties.
How to contribute to collaboration inside your team
Challenge no. 1. Multi-channel communication
Technology Gap Survey revealed that at least 36% of employees are dissatisfied with internal communication in their company. And multi-channel communication is one of the reasons here.
How many times were you desperately looking for a thread, having no idea where your team was discussing the issue? How many files did you lose when sending them back and force, one time using your email and sharing through Google Drive the other?
With different messengers and also VoIP phone systems in use, communication in the workplace is distributed. A completely different scenario is when you chose Digital Asset Management as your tool of collaboration. With Pics.io, you communicate with your team easily, tagging them right under assets, asking about clarification in comments, and initiating work-related conversations.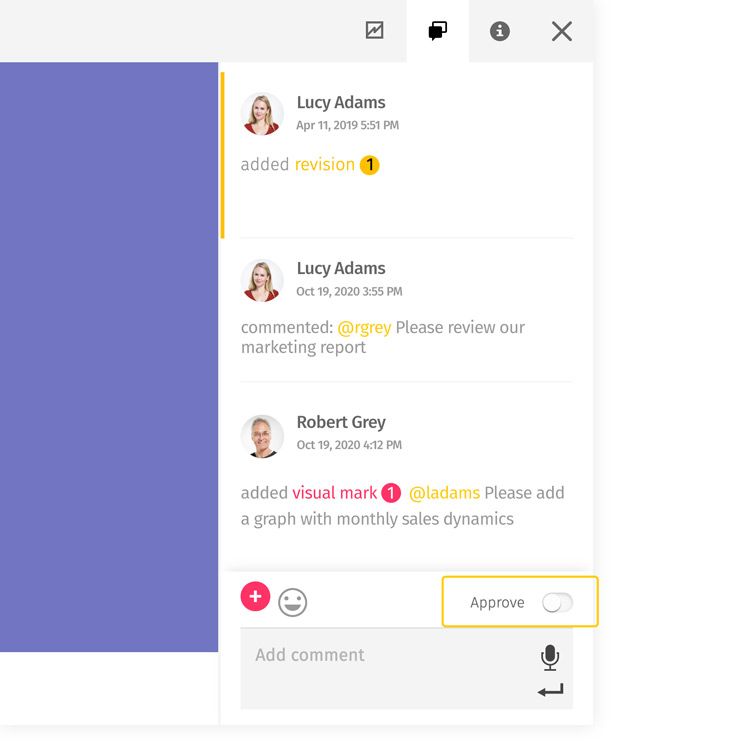 Your DAM software allows you to centralize communication in one place. And you don't have to gather its pieces from different messengers. Plus, with its many integrations, you don't need to say adieu to your favorite messengers. (But we'll discuss it a bit later.)
Challenge no. 2. The lack of visuality
Visual communication is on everyone's lips. Adding more visuality to your workplace communication matters threefold. First, it increases your audience's attention span. Secondly, it makes your content more memorable. Thirdly, visuals are more emotionally enhanced. And so they connect you with the audience.
Now getting back to workplace communication. How can we make it more visual and, thus, more expressive?
Pics.io again! Digital Asset Management has a whole list of tools in its arsenal to make collaboration more effective. How about placing visual markers and highlighting areas of interest on your visual assets? If you often work with videos, you'll also like our timestamp markers. Put these to mark the place you want to recheck later, without scrolling all the video frame by frame.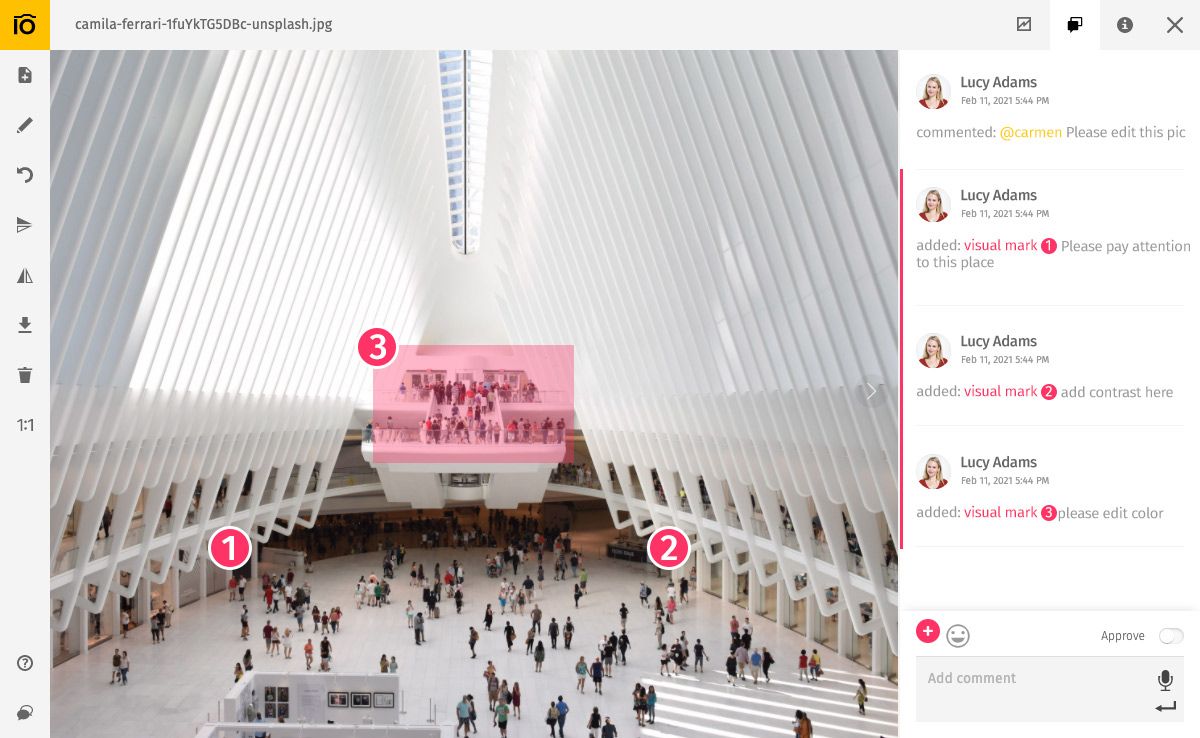 Lastly, add more visuality to your revision approval process. Move the switcher as in the picture below, and find the latest version without bothering your colleagues! And so your developers will use the right designs, while your sales and marketing departments won't miss any updates in branding.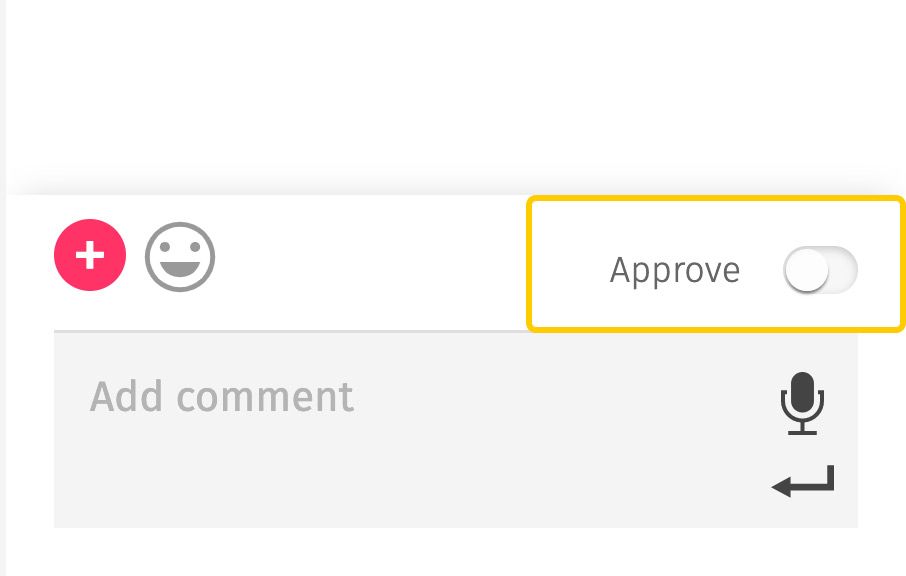 Challenge no. 3. The variety of collaborative apps
Jon Cituentes (the co-founder of All Turtles, an AI-powered startup) has expressed an unpopular but interesting opinion about the negative effect of too many workplace tools that are killing our productivity. Indeed, you waste lots of time opening and closing apps, switching between windows and tabs.
But on the flip side, you cannot avoid using different apps. Your choice of tools changes depending on your type of work or the department. Plus, there are personal preferences. While one designer prefers working in Adobe Illustrator, another chooses Sketch.
To solve this dilemma and streamline your workflow, integrate all your favorite tools with Pics.io. Google Drive, Amazon S3, Zoho, Google Add-ons, Slack, and many others. With Adobe integration, your designer will be able to upload files directly from your media library to Adobe CC. With the Slack plugin, you'll receive real-time notifications, with nice previews of your materials. And so on and so forth.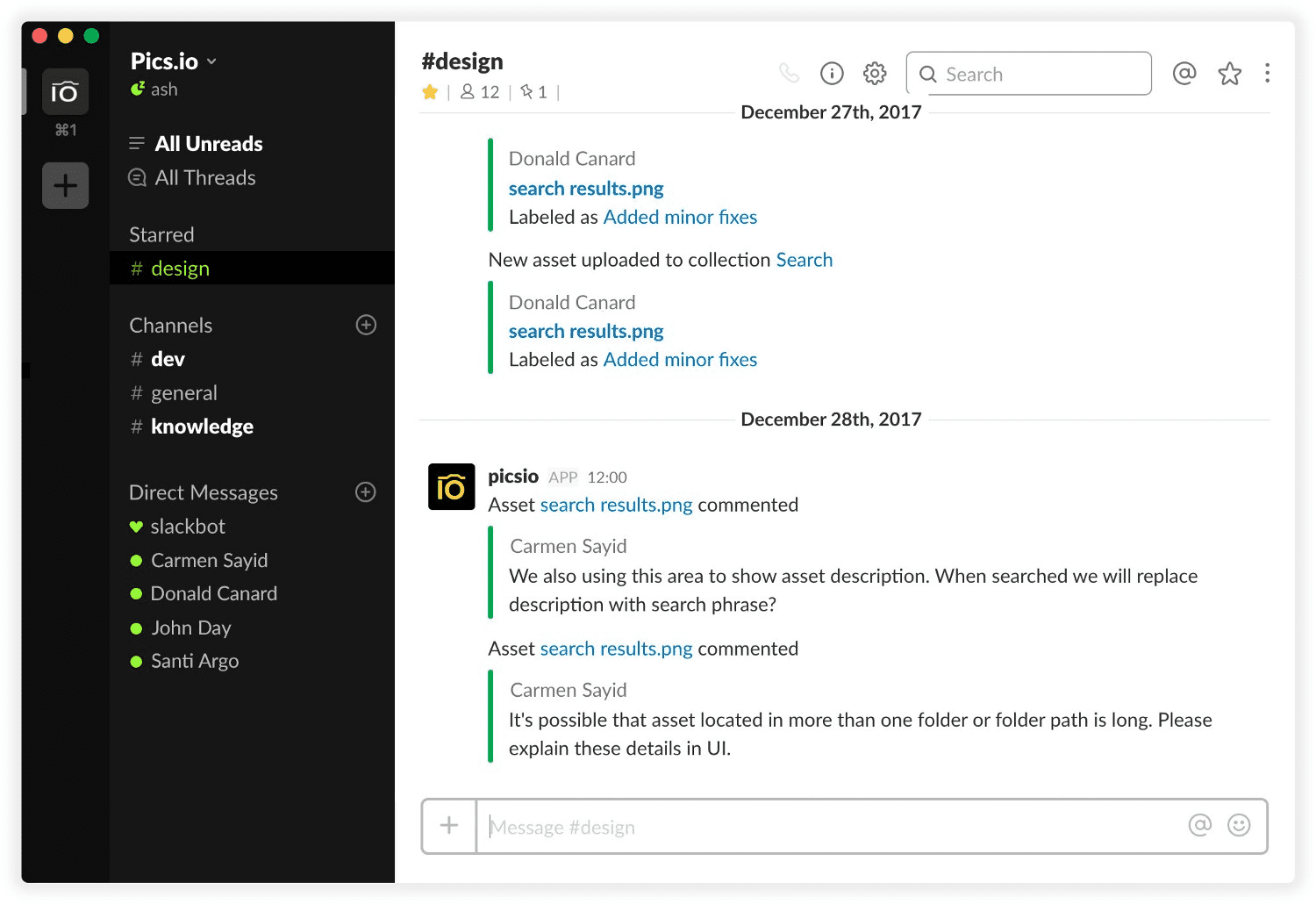 Take external collaboration to a whole new level
Challenge no. 4. Insecure and unattractive third-party sharing
How often do you share your data with external parties? Does this process involve sharing any sensitive information related to your company or even inner sanctum – your client's data?
If yes, then security is your foremost concern. Far worse, statistics aren't on your side. A new survey of 500+ professionals by Globalscape proves that at least 63% of employees use insecure sharing methods like personal emails or social media messengers. And 71% of these are convinced that they are not doing anything wrong.
To secure your files (and additionally, make your external sharing more presentable), use Pics.io public websites. Its shareable, customizable websites allow you to add a password when distributing your data or restrict your most sensitive information so no one could share it by mistake.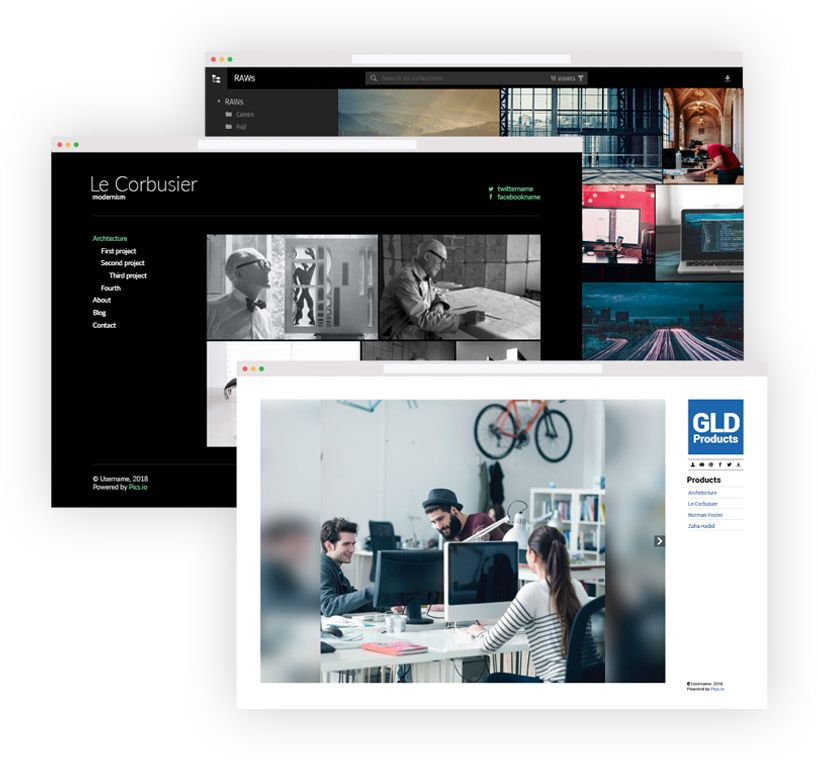 The websites also look very neat and presentable. You may choose out of different templates and integrate your unique branding deliverables. They'll suit you best if you need to showcase your product or familiarize the prospect with your style of work.
Challenge no. 5. Chaos with files submitted by third-parties
Collaboration with third-party companies makes up a large part of your workflow, doesn't it? External photographers, videographers, designers, marketers, guest writers, you name the rest. And this partnership obviously brings some inconveniences like the constant mess with your files.
Pics.io DAM can give you a hand again. Our tool works best not only for sharing external files but receiving them too. Just check the functionality of inboxes.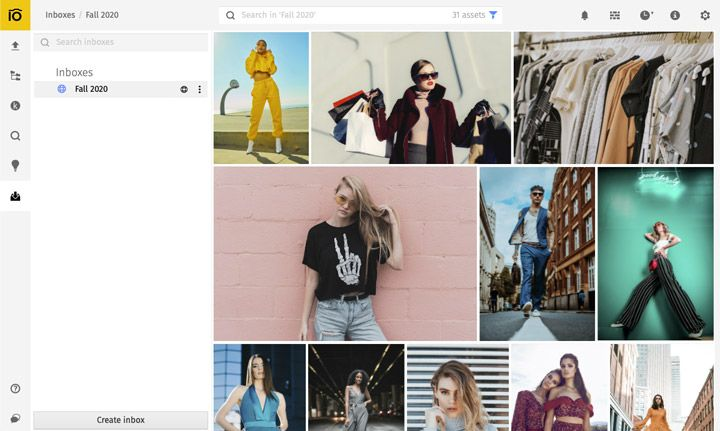 In brief, this is a so-called intermediate library. Your external collaborators submit materials there. And it's up to you to decide whether you want to add these files to your library. You also get a chance to structure the submitted materials by adding descriptions, keywords and moving files to the right collections. And so you're in charge of your DAM again, not your outside users.
Explore other Pics.io features here.
Wrap up
Successful companies always put their team members in collaboration and specialized software tools are making it easier for coworkers to connect and collaborate and remain in sync with each other. Pics.io digital asset management is the right fit to simplify the team's workflow due to several reasons.
For one thing, you get an awesome asset manager, with all the potential to organize your assets in the most efficient way. For another, you get perfect teamwork collaboration software. This tool helps you collaborate with everyone everywhere, regardless of whether it's your team or outside guests. And you pay for one solution only.
If you're still hesitating or have any questions left, welcome to schedule a free demo with us. We'll be glad to help you and share any other insights about our next-gen DAM tool.
Give Pics.io DAM a try
Free 7-day trial
No credit card required
Set up in 3 minutes or less