While creating an app, you may need to focus on details such as its design and the cost incurred to execute it. The detail of the app design is as important as the performance. However, it may cost a lot, and you may feel overwhelmed by the design process. It's important not to go overboard and understand the cost to design an app.
Just a few days ago, Pics.io released its mobile app. And based on our experience, we'd like to share with you some secrets of mobile app design costs. To execute a great design, consider the user interface, foundation, layout, user experience, colors, button placement, and more. These sound like a lot of work; however, you may not need to spend a lot if you plan well.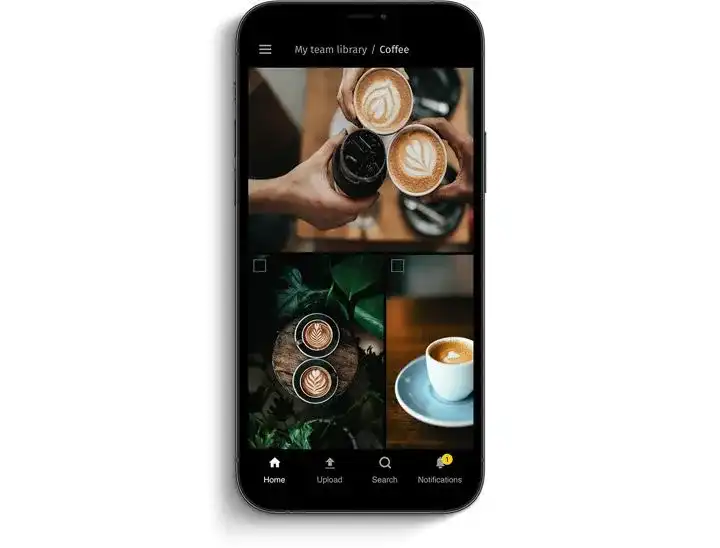 The app's design is more than just the visible part, and every detail of it plays a vital role. In this article, we'll discuss how you can manage the cost of app development with each design aspect. As you know, spending a lot may not guarantee a successful app, but optimizing the cost strategically will help.
Why Your Tool Needs a Mobile Version – Pics.io Example
No matter what SaaS you're managing, the desktop version won't be enough for your users. The somber fact is that our world is rapidly going more mobile. So SaaS tools need to live up to it, and our Pics.io DAM makes up a good example here.
We've launched our Android app (iOS is yet to come), understanding how valuable it'll be for our new & existing users. Pics.io mobile app is completely free of charge & works as complementary for your desktop DAM. The mobile version allows Pics.io users to:
1) Access assets whenever & from wherever they want
You won't need to wait until you reach a computer to find an asset. Your developers ask for a new logo design – you give it to them in a few seconds. Your partner is asking about the branding materials – you share these with no extra effort. And if your designer wants a second opinion – you go & view the asset right away. And then approve it if needed.
2) Work with the Media Library on-the-go
Get the full functionality of DAM in your pocket! So you can work from wherever you are & stay on top of the news. With the mobile version, you can upload & download your assets, manage the metadata, use smart search, etc., etc. Stay productive even on-the-go! The Pics.io mobile app doesn't really yield to its mobile version.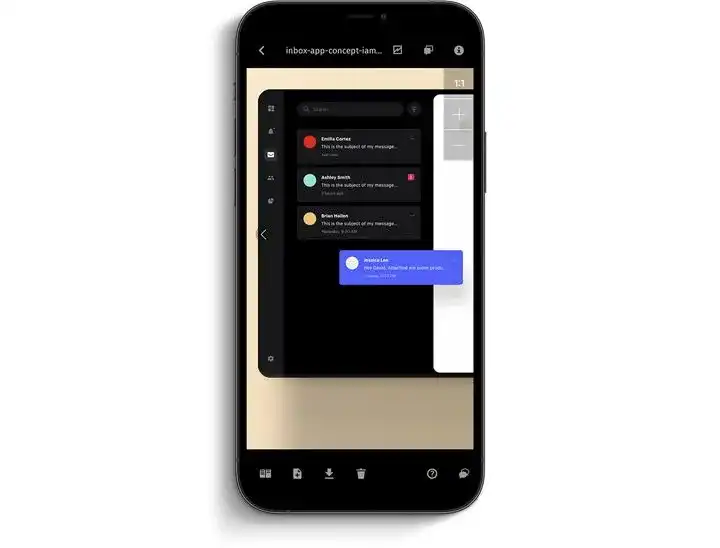 3) Collaborate with the Team
Download our mobile version to stay on the same page with your team. Need to share files? Reply to a comment? Manage the approval workflow? Forget about turning on the computer every time you need to do these. Keep track of your team's actions easily with DAM!
As you see, a mobile version is indeed worth implementing. Now let's read how not to make it cost you an arm and a leg...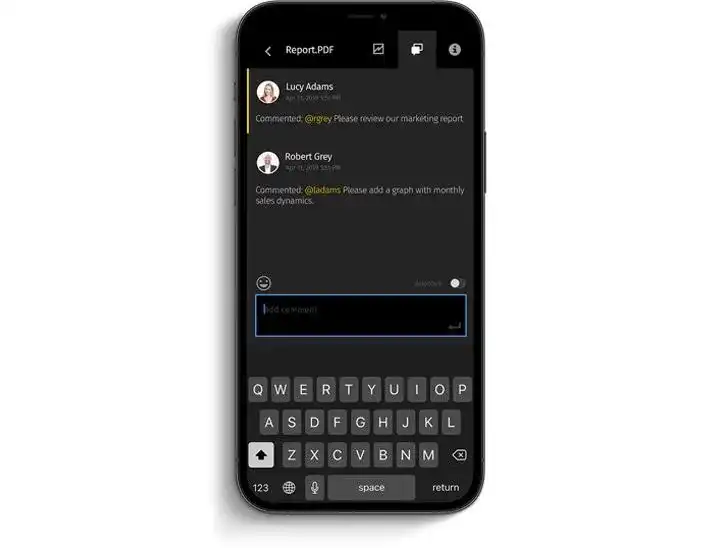 Types of mobile apps: Native, Web & Custom
As per mobile application development research, the app should have an accessible intuitive and appealing interface. Moreover, it should be pedagogically constructive with additional structural features. However, this perspective and experience also depend on individual use cases as it'll never be the same for two people.
The application design requires time and money resources to create an impact on users. You may choose from various types of app designs depending upon your needs and resources. The cost will change accordingly. Keep reading to learn about various types of mobile apps and the specificity of their designs.
Web Mobile App
You can differentiate a good app from a bad one is through its user experience (UX). A good UX can separate the good ones from the excellent ones.
Mobile users expect a lot from an app. Faster load time, easy usage, and engaging interaction elements; all make for a successful mobile app. This is why there are different types of apps, most notably, web apps and native apps.
Web apps are built in HTML5, JavaScript, and CSS within a web browser. There is no software development kit that developers use here. Web app templates are developed, that is straightforward. A native app trumps in features and functionality, compared to a web app.
Web apps are easy to maintain. They use a base of common code that works across multiple mobile platforms. Web apps are built for all platforms, as long as they run in the appropriate web browser. Web apps are inexpensive to build, as compared to native apps. At the same time, Web apps are slower and less responsive, as compared to native apps and they are less interactive and less intuitive.
Native Mobile App
A native app  refers to the app that works on a specific platform with the given design guidelines and element placements. Operating systems such as Android, iOS, and others have some prerequisite rules for the apps to be native to users. Moreover, its design is similar to the de facto design of application screens, including the search and getting started feature.
When developers follow the same guidelines, it ends up saving them money for the app design. This is because there are minimum changes and limited design elements. The guidelines of the platform help in deciding the placement of the elements depending upon the OS.
For instance, the Go Back button on the iPhone is always on the top left corner. So, the designers may change the shape and color of the button without changing its placement.
The platform of the native app is a considerable advantage, along with its lower price of development. Moreover, designers have the freedom to work on normal functions without any major errors. A native app design is easy to implement and is not a very long process.
The design also comes with templates to save time and not having to build anything from scratch. However, it lacks new features and experimentation, which may not be useful for learning more. Also, native apps have a limited number of features, so designers may not be able to add more than the ones present in the UI kit.
Custom Mobile App
Many software companies offer development platforms that will allow you to use out-of-the-box solutions to cater to your business needs, however, these will be with some minor caveats. These solutions might not fit or cater to all your needs and will end up being a compromise in every sense of the word. Come Custom Mobile Apps – these applications are designed to be according to your requirements. Made to order, custom mobile apps fit all your requirements in every way, ensuring that you and your customers get the best possible solution for your needs.
If you have a specific vision and plan on adding more features, a custom mobile app design is a good choice. It gives you the needed freedom and puts your imagination into all the features. The app may cost you more with more attractive features; however, it will be worth it.
As 38% of users don't visit a website or use an app with an attractive design, so it is better to invest a little more in creating something that users will enjoy. The best thing about custom mobile app design is that designers can create everything from scratch as per their imagination. Moreover, they may add more AI-based features to impress users.
You need to understand and be sure about the design requirements and the user base of the application. This will help you find more information on the scope and extent of the research. Moreover, you may look for a designer that is proficient in various types of app designs. The final choice of the mobile app interface depends on what you are looking for and how much your budget is for the process.
What affects the cost of app design?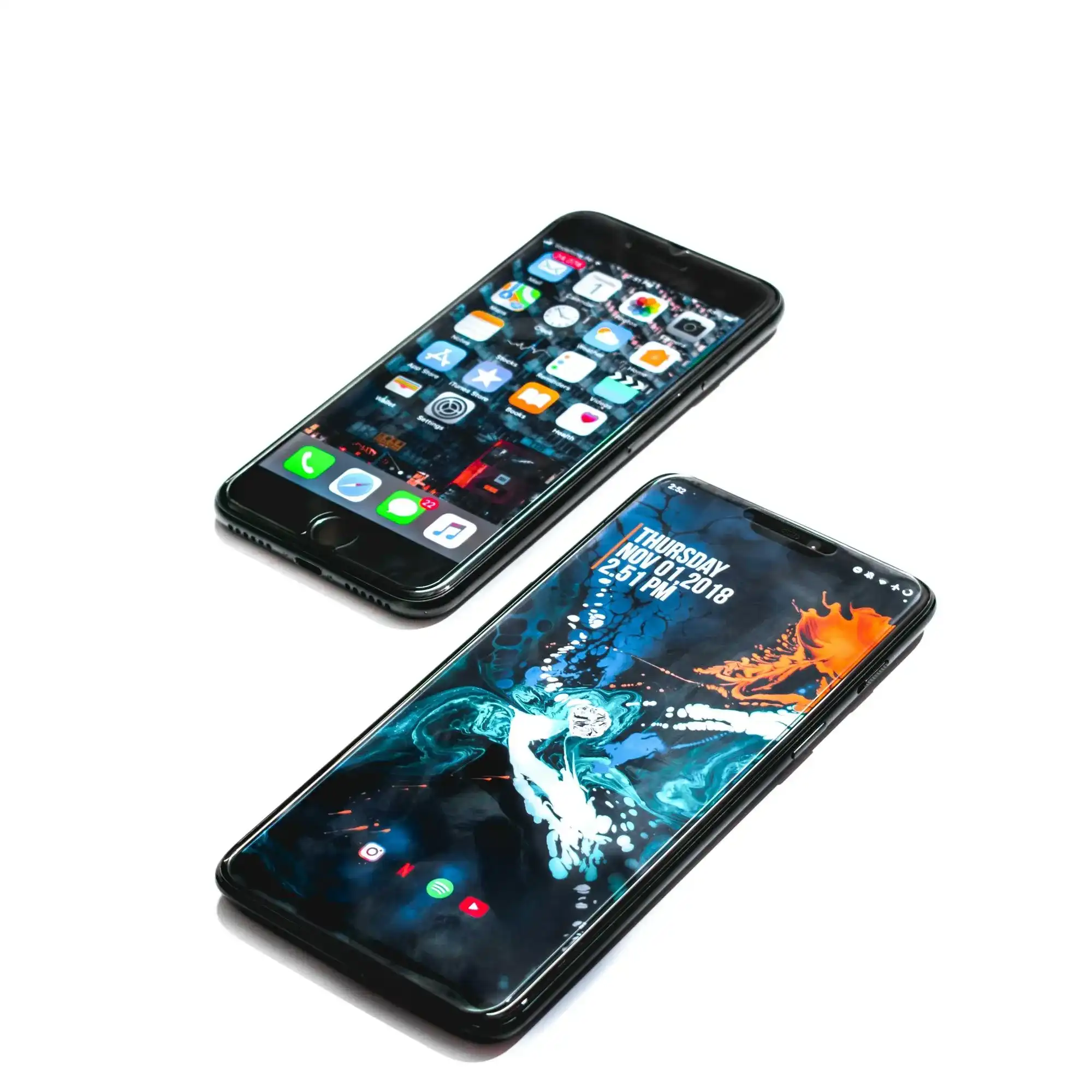 Here are the factors that may affect the cost to design a mobile app and may help you break down the expenditure.
Complexity
When you keep on adding elements to the apps, it becomes like a multivariable equation. This implies that the complexity will increase along with the price. However, when you limit these elements, there will be less complexity to the design, and it won't affect the cost much. You may need to work on pre-designing planning, designing phase and one last edited version of the design.
All this work may require hours of input at an average global hourly price of $50. It focuses on research, competitor analysis, case studies, and feasibility of features. The application cost will depend on the operating system, like iOS, Android, or cross-platform.
What kind of product is it? Are you making an MVP or a full-scale application with every tidbit added? Also, if you want to include AR, VR, AI, and ML elements, they will add up to the cost. All these implementations will provide a rough estimate for the app's cost. The data for a complex app may be vast and require the best file management tools to access files at any time.
Region
When looking for designers, you have choices such as a local agency, freelancers, and outsourcing. In some cases, you might want to build a team from different locations but in this case, you might need help building your diverse team. The app design cost may differ with each choice. Moreover, it may impact the delivery time and control in designing the app. For instance, your app may need 500 hours of work which may be broken down into different or one designer vendor.
The average price of freelancers is $15 to $25 per hour and $75 per hour for a local agency in the USA. On the other hand, if you outsource the work, it may cost you around $30. Therefore, your app may develop at $37,500, considering you are in the USA. With new apps rolling out every day, consider learning about digital asset management as an investment in crisis times.
For outsourcing the work, you may spend around $15,000 and between $7,500 and $12,500 if you hire freelancers. These are some rough estimates to give you an idea of the development cost. If you hire someone locally, the price will be high and add up to the final cost. But, if you hire freelancers, you may save money with the same services and reliable work.
Another third party option is hiring an agency that outsources the work. As freelancers are not always reliable, they may not put in much effort. Hiring an agency will ensure lower rates with quality of work. The unique aspects of the design also decide the hours required by the designers to input all the elements.
Type of developer
The type of developers also impacts the app design cost as you may need someone familiar with a specific platform. Moreover, the cost of hiring may depend on the choice of a local agency, freelancers, and outsourcing for the work. The rates of workers will significantly differ depending upon their region, skills, and experience.
Additionally, you need developers who have technical knowledge of tools and processes to work with native as well as custom apps for different platforms, and you should look for these developers at the best web design company that can provide you with professional services. The use of design tools and services may impact the delivery time and minimize possible errors. Besides, the price of the app will not matter much if you hire a designer who has all the tools for all the work.
So how much does it cost to design an app?
When trying to figure the actual cost to design an app, it depends on the factors mentioned above, including design and vendor. If you have worked out the design and the guidelines, it will not cost too much for designers to work on it. The average cost of the app may lie between $500 to a couple of thousands of dollars.
Furthermore, the investment may be fruitful if you get a feature-rich app that is user-centric. A typical app design will consist of meetings, research work, technical, and compliance requirements during the discovery workshop. The final cost may include various stages of app development and distribution. And don't forget to get a reliable design team that understands the product you are building.
All in all, you'll be able to develop & present your newly designed mobile app. It might be a thorny path but definitely worth it! Just look at the Pics.io mobile version. Isn't it handy and intuitive?
Have any questions left? Schedule a free demo with us.
Give Pics.io DAM a try
Free 7-day trial
No credit card required
Set up in 3 minutes or less