Are you thinking of leveling up your game and upgrading your business tools?
Business tools are an essential part of our daily working life and can have a massive impact on productivity. While the Covid-19 pandemic has certainly changed our lives, remaining efficient and productive when working from home is important to get your business and company going.
To help you choose the perfect business tools, we created this list of useful tools, regardless of the field you work in. In this article, you'll find:
Financial and accounting tools
Marketing tools
Collaboration and Productivity tools
Communication tools
Whether you're a business manager that wants to elevate his business or a team manager that wants to give feedback to work with better business tools, we've got you covered in this article.
3 Reasons to Upgrade Your Business Tools
There are several reasons why you would want to upgrade your business tools and, therefore, contribute to your company. Old or outdated tools with a potentially boring design can make your employees be not willing to work on them.
Not only that, but you might even lose money and lack productivity. So don't miss an opportunity to upgrade your tools and here are three main reasons why:
Increased Productivity
Using new business tools can be beneficial for employees throughout your entire company. New tools can be easier to use, have less loading time, and are, therefore, faster. Your employees will feel more motivated, as a result.
Choosing an employee engagement software or a set of sales tools may help you unleash the potential in your team, identify bottlenecks, and improve efficiency.
Not only your employees will appreciate working with a new tool. They'll also see that you're investing in them and that's a great way to show appreciation.
Maintenance Costs
Old software (but also hardware in some cases) can end up being more expensive to maintain as compared to replacing them. When these tools or devices fail, your IT department can easily get overwhelmed and overloaded. That's not what you want.
By investing in new business tools, you can avoid spending money on overtime work and even repair bills from the provider.
Efficiency
Having efficient tools is key to being more productive and, needless to say, keeping your devices and data safe. Ask your IT consultant or department to help you monitor the effectiveness of your current tools. Also, regularly check if they can be replaced by more efficient ones.
Having efficient tools is key to being more productive and, needless to say, keeping your devices and data safe. Ask your IT consultant or department to help you monitor the effectiveness of your current tools. Also, regularly check if they can be replaced by more efficient ones.
Now let's get our list started.
Financial and accounting tools
When it comes to the need for financial and accounting tools to be up to date or accurately record information, there are a variety of products available. These include software programs that can create and manage reports, spreadsheets, and data in a variety of formats.
There are also many other products available that can provide access to databases for analysis, as well as the capability to keep information organized.
All of these can help the consumer to stay on top of their finances, whether they are an individual or business, and find the best possible solutions.
Sage Accounting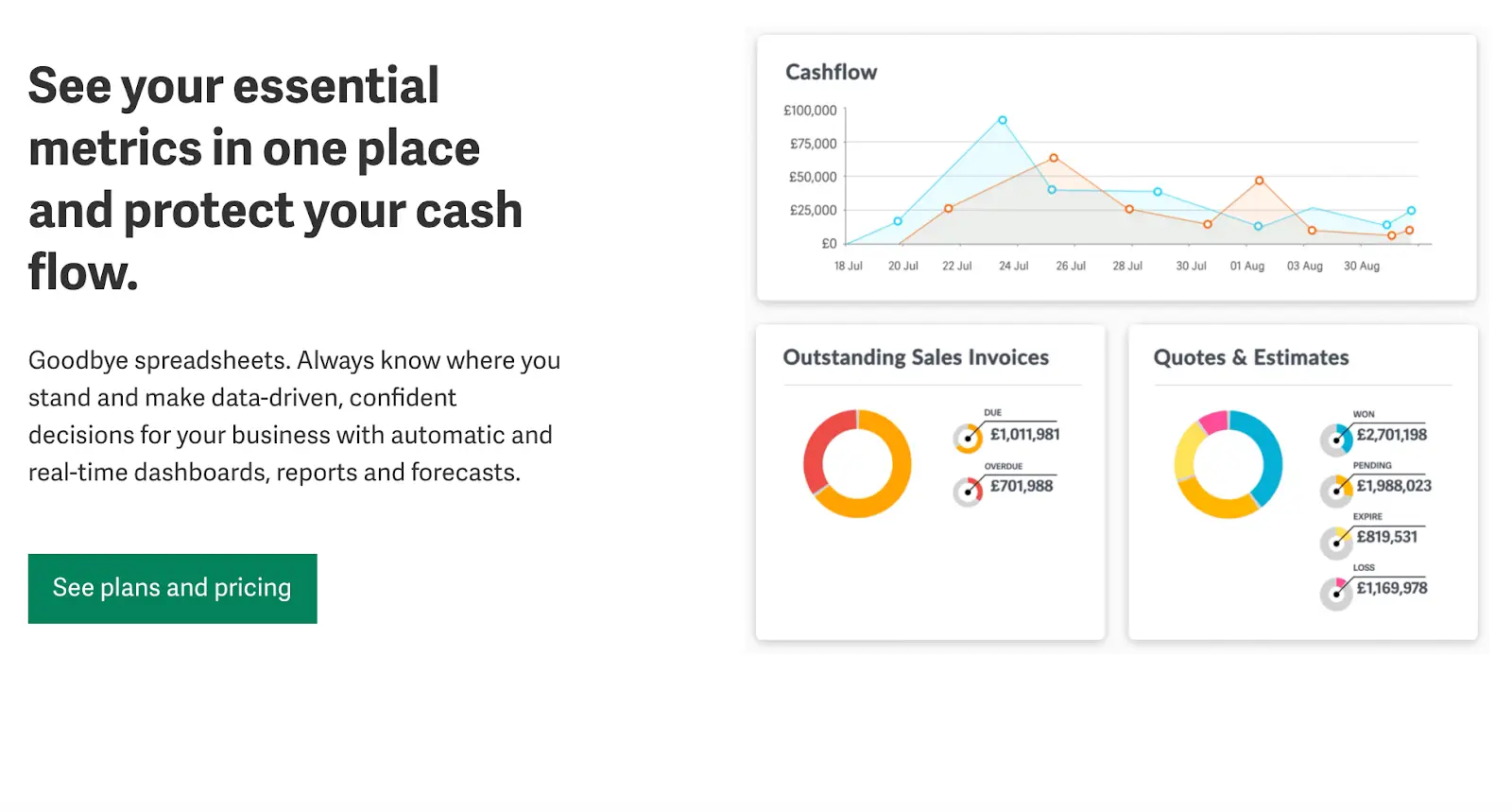 Sage Accounting is the leading accounting software for business. It helps to manage all business-related financial operations. You can manage multiple transactions of your business in an efficient manner. Your business can make easy and convenient payments to your vendors. It is very useful to track all expenses and also provide an accurate tax return.
FreshBooks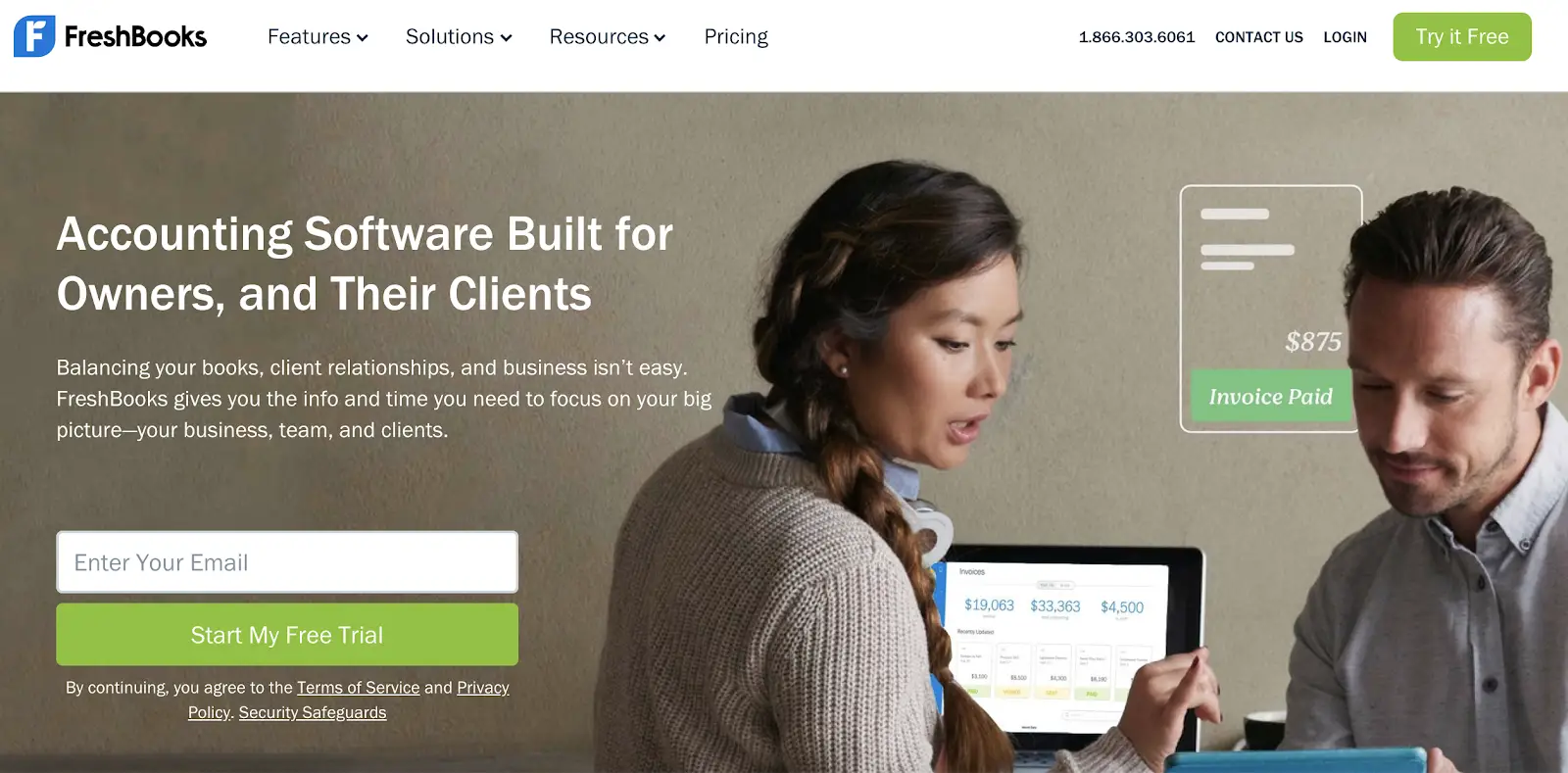 FreshBooks software is one of the most popular online accounting programs, and it provides a simple way for small businesses to manage their finances. It has proven to be a very good program to help business owners streamline their financial life and make better decisions about hiring, expanding, and selling their business.
Xero
Xero Software is an IT management system (IMS) developed by the IT firm KPMG, a leading provider of business and enterprise solutions.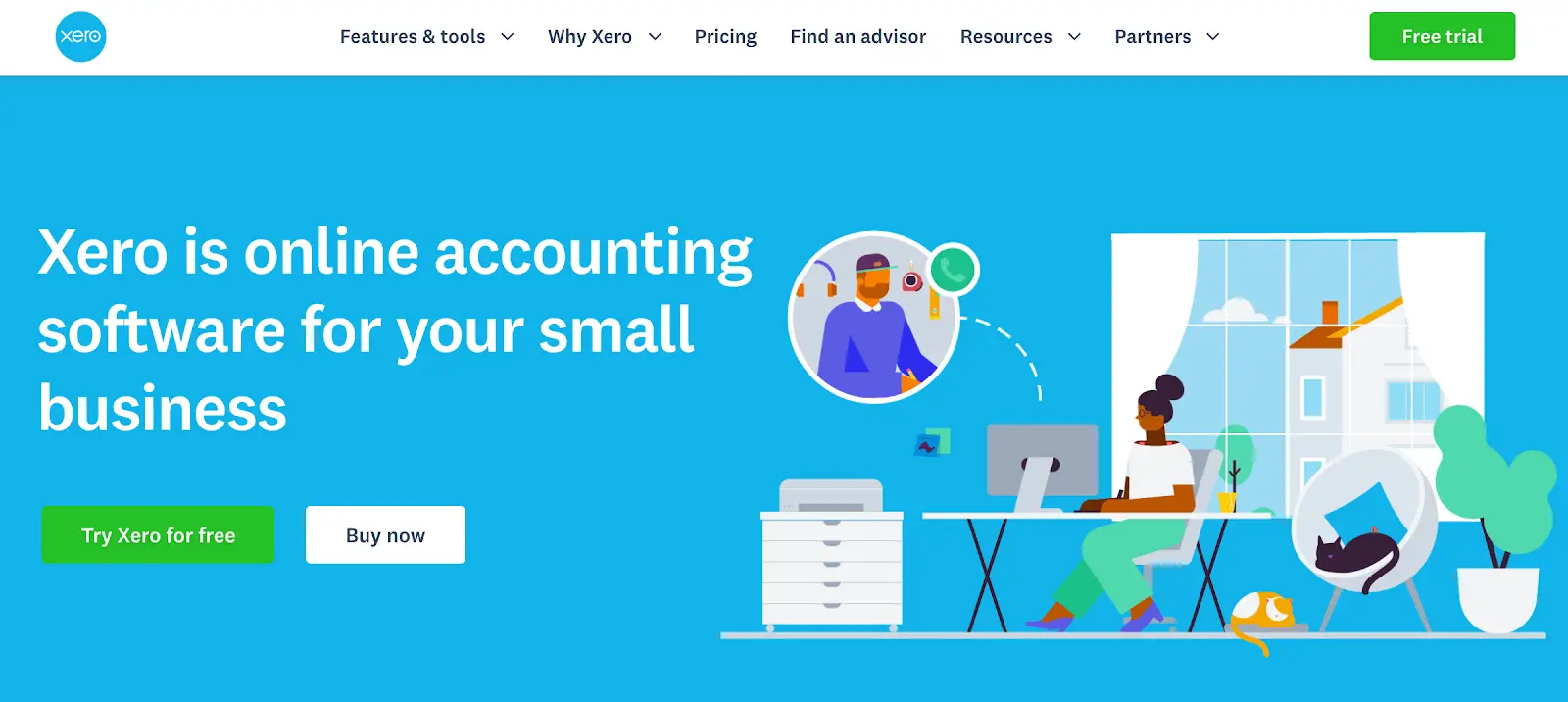 Xero software has been designed to meet the most demanding requests. It also provides a real-time overview of your statistics. Besides, you can connect on the mobile app and get paid faster.
In short, these are the best financial tools to increase productivity in your financial department.
Marketing tools
With more than one million people using the internet every day, you have to make sure that you have the best marketing tools to make your campaign successful. Without a good marketing plan, success online is not guaranteed.
"First of all, Search Engine Optimization is one of the most relevant ways for business managers to gain online visibility. SEO is a process that involves making sure that your site appears high on search engines, creating great content. This is a major factor in how well your website will do in search engines such as Google, Yahoo, or again Bing." says Lukasz Zelezny (MCIM, F IDM), at SEO.London UK London based consultant.
According to a survey by SEMrush, 78% of respondent companies have a team of only one to three content specialists. For this reason, having a powerful marketing tool can remarkably help them.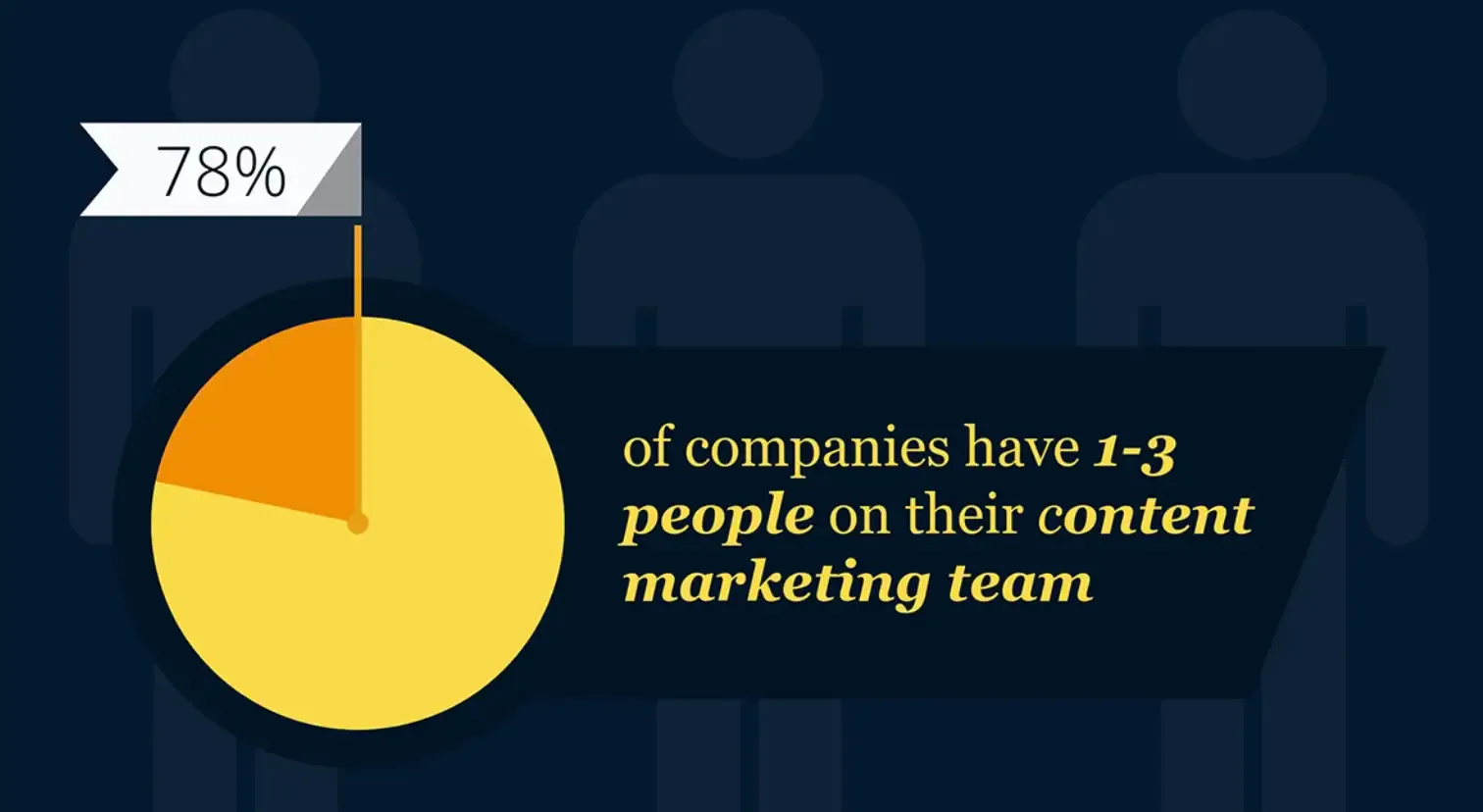 Having a great marketing tool is a great way to increase your exposure to digital marketing for startups or businesses. Advertising Tools are another great way to increase the amount of traffic that your website receives and the number of sales.
The Internet offers so many different business tools for you to use.
Here is a list of some of the best marketing tools that will help you succeed online:
Hubspot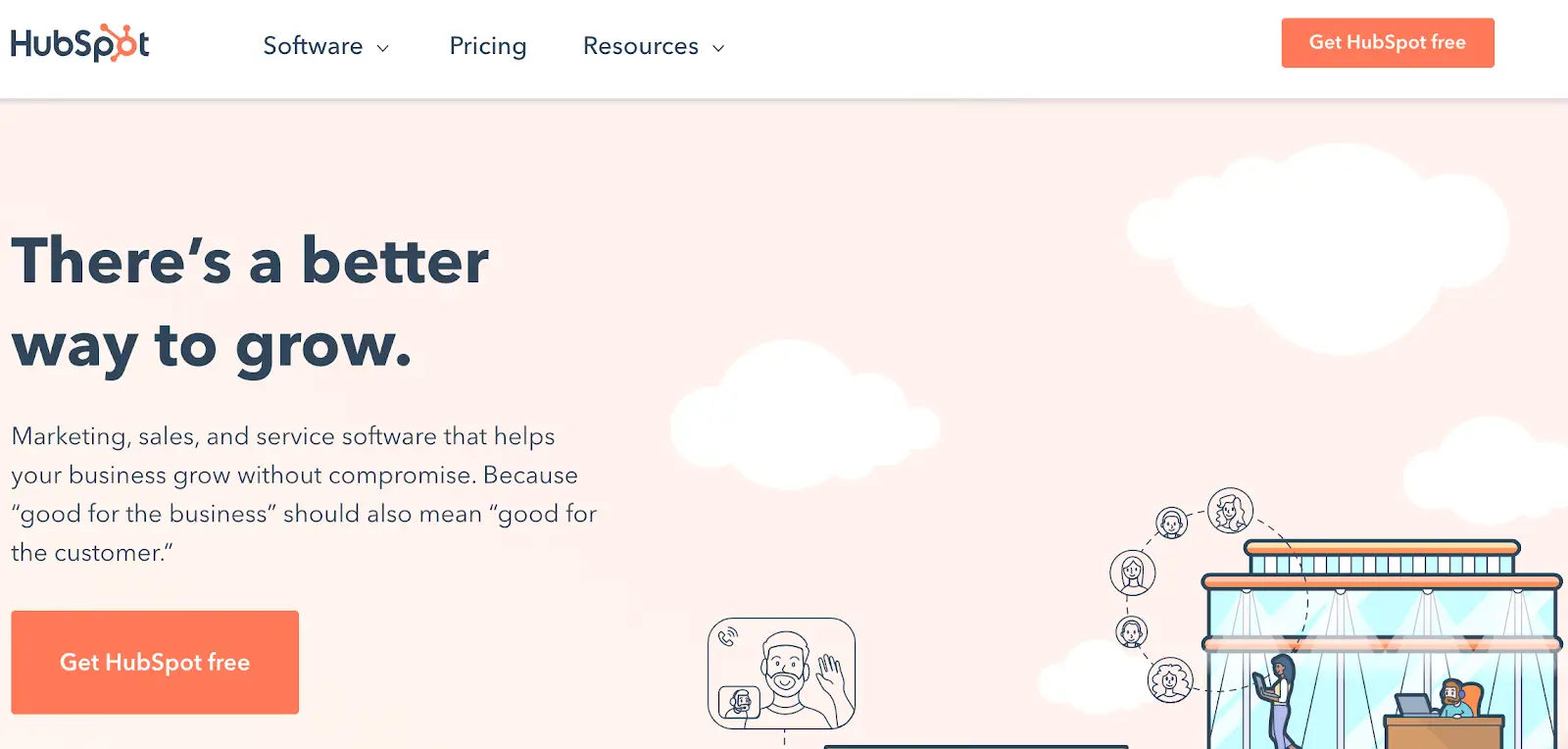 If you are an Internet marketer or business owner who just started an LLC, you know the LLC formation cost and the cost associated with running a company all adds up to your expenses. Therefore, most business owners are looking for business tools that will help them manage their own website and marketing campaign to reduce their marketing expenses and improve their productivity. Hubspot is a great option. Hubspot offers a wide range of features that include a built-in content management system. This allows you to manage your entire site from a single interface.
In addition, Hubspot will help you in many tasks such as Blogging, Search Engine Optimization, social media,lead management, email, and even analytics.
Other options include MailChimp, Iterable or Klaviyo, where you can easily find experts like CodeCrew to help guide you through the process.
Adverity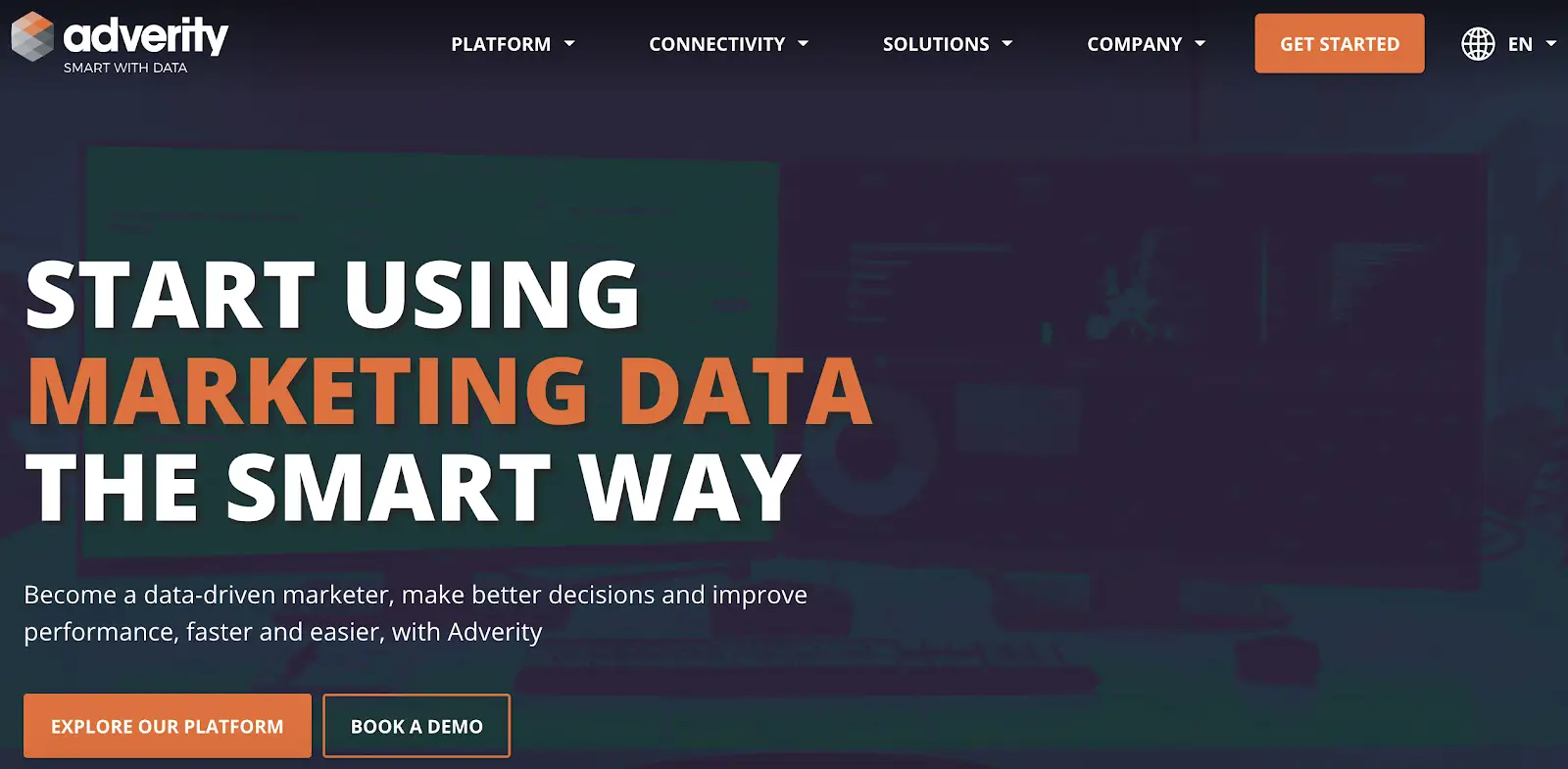 Adverity software is one of the top-rated and most profitable ways to market your business online. This tool is very data-driven, it is fast and user-friendly. In addition, it can help gather all your data and prepare detailed reports.
ContentStudio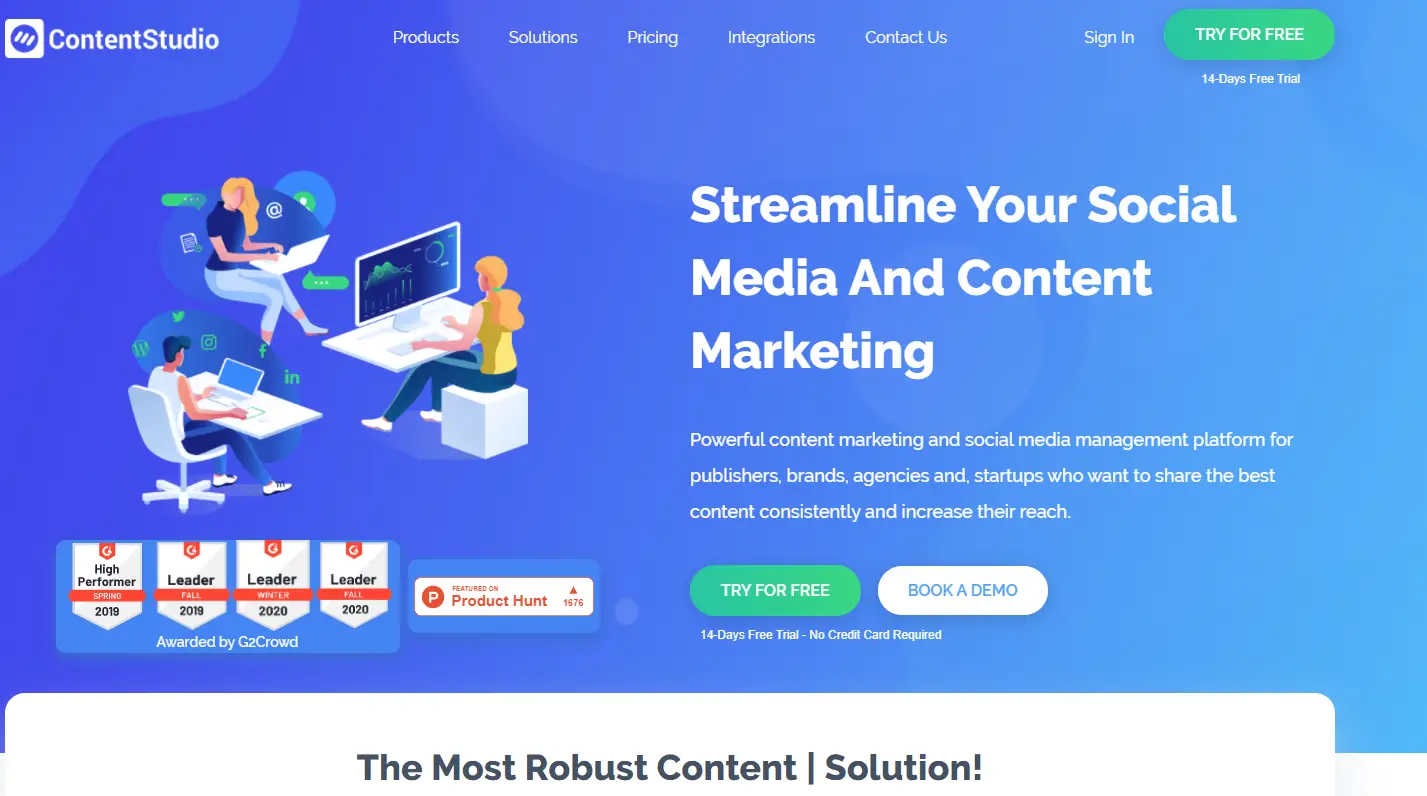 ContentStudio allows you to handle your social media and content marketing under one roof. You can discover trendy content online, curate it, and schedule it on your social channels in just one click.
This tool aims to increase your engagement through content on all your social channels, giving you in-depth social media analytics for each channel. It also lets you plan your content with its content planner and automate it.
YouScan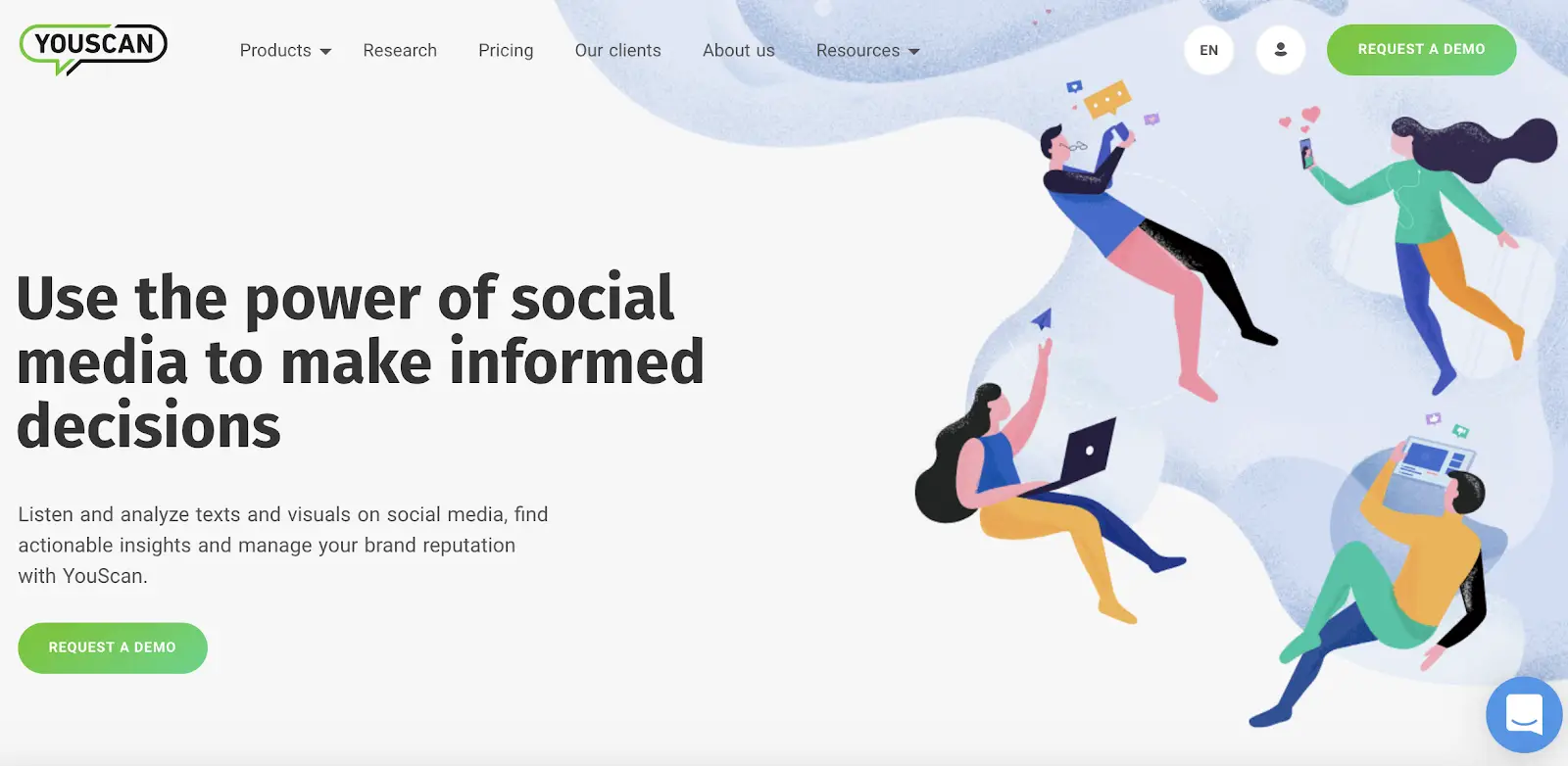 YouScan is a great marketing tool that allows companies to use social media to manage their brand reputation, get more leads, grow their audience, and increase online presence.
Powered with Artificial Intelligence features, the tool enables you to gather useful and relevant data to please all your clients and, therefore, create more engagement.
MozPro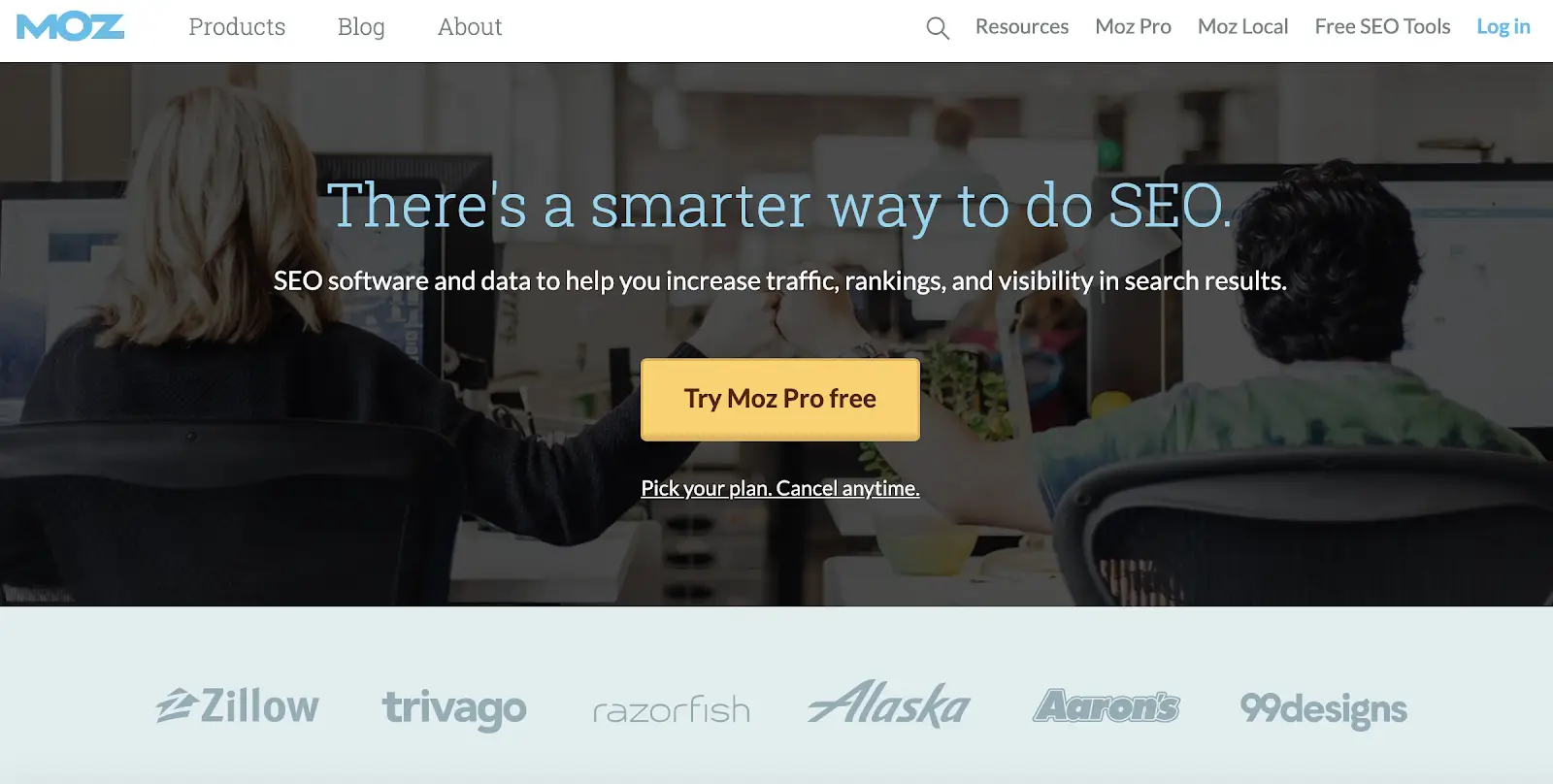 What is it about MozPro that makes it such a great choice for marketers? Is it its advanced features, the ease of use, or simply the fact that it's one of the best business tools? Well, simply all of it.
MozPro allows you to track all the analytics of your company's website, check and increase traffic, rankings, and even visibility in search results. Needless to say, that's what every business person wants for their company.
Collaboration and productivity tools
Collaboration tools enable employees to work with each other over the internet, which is great in 2021. With so many changes happening across the globe, it's more important than ever to leverage these tools to maintain a unified team at all times.
The internet has created a new world where companies, employees, and customers are able to share information and collaborate.
Now, companies must include team collaboration software into their business tools to ensure that their teams and projects remain productive. There is a wide variety of business tools to increase collaboration, and we'll list the best 4 ones. Look for the software that will enable you to create a collaborative working environment among your staff members.
Furthermore, you need to look for business tools that will allow you to manage and improve your team's productivity. You need to ensure that your team members can create, edit, and share documents easily while allowing them to access each other's projects whenever needed.
No matter how big or small your company is, every business manager should consider investing in collaborative business tools.
Research by the Queens University of Charlotte revealed that 3 out of 4 employers consider teamwork and collaboration as being "very important".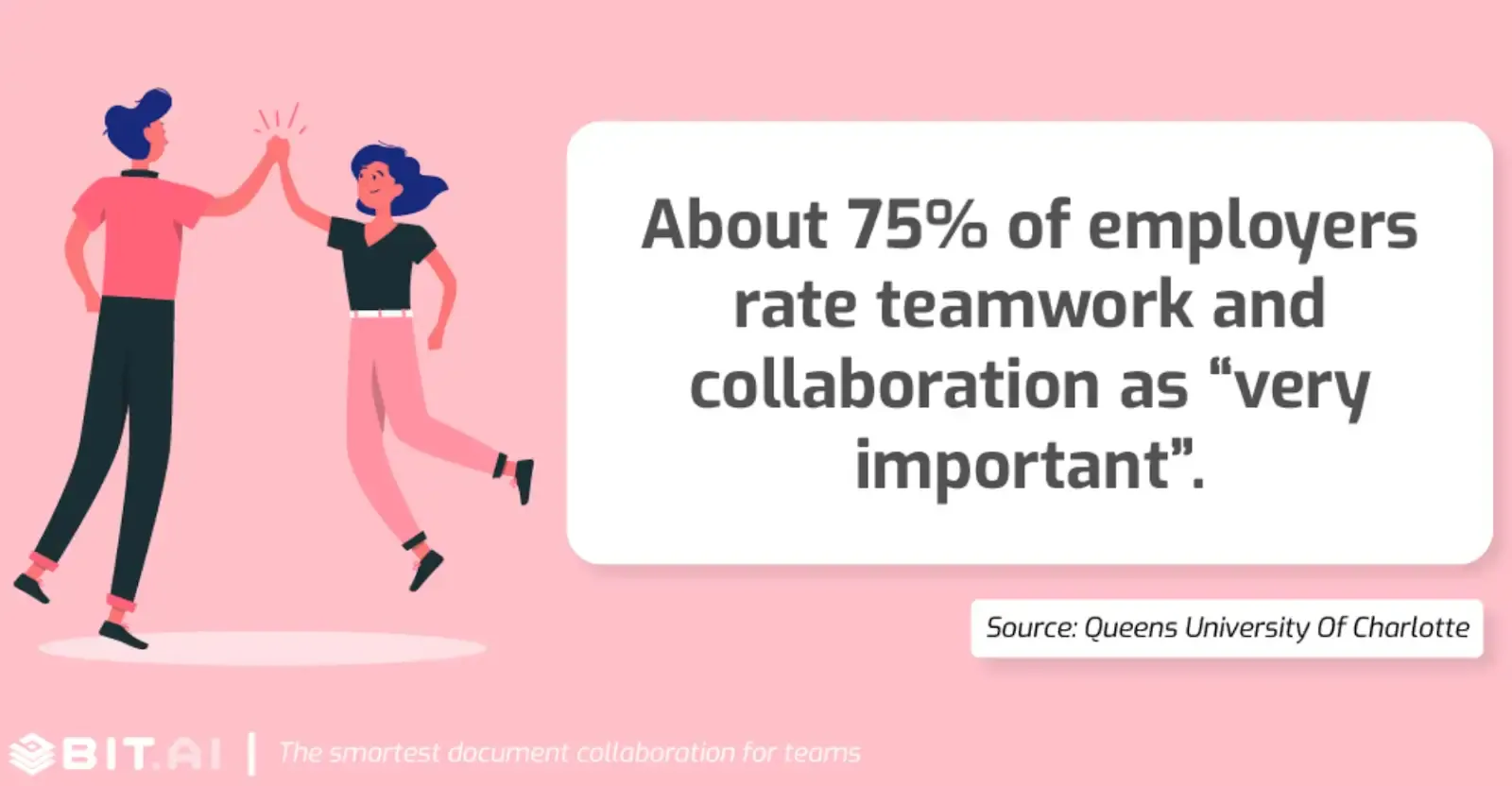 Let's turn to productivity tools right now.
Pics.io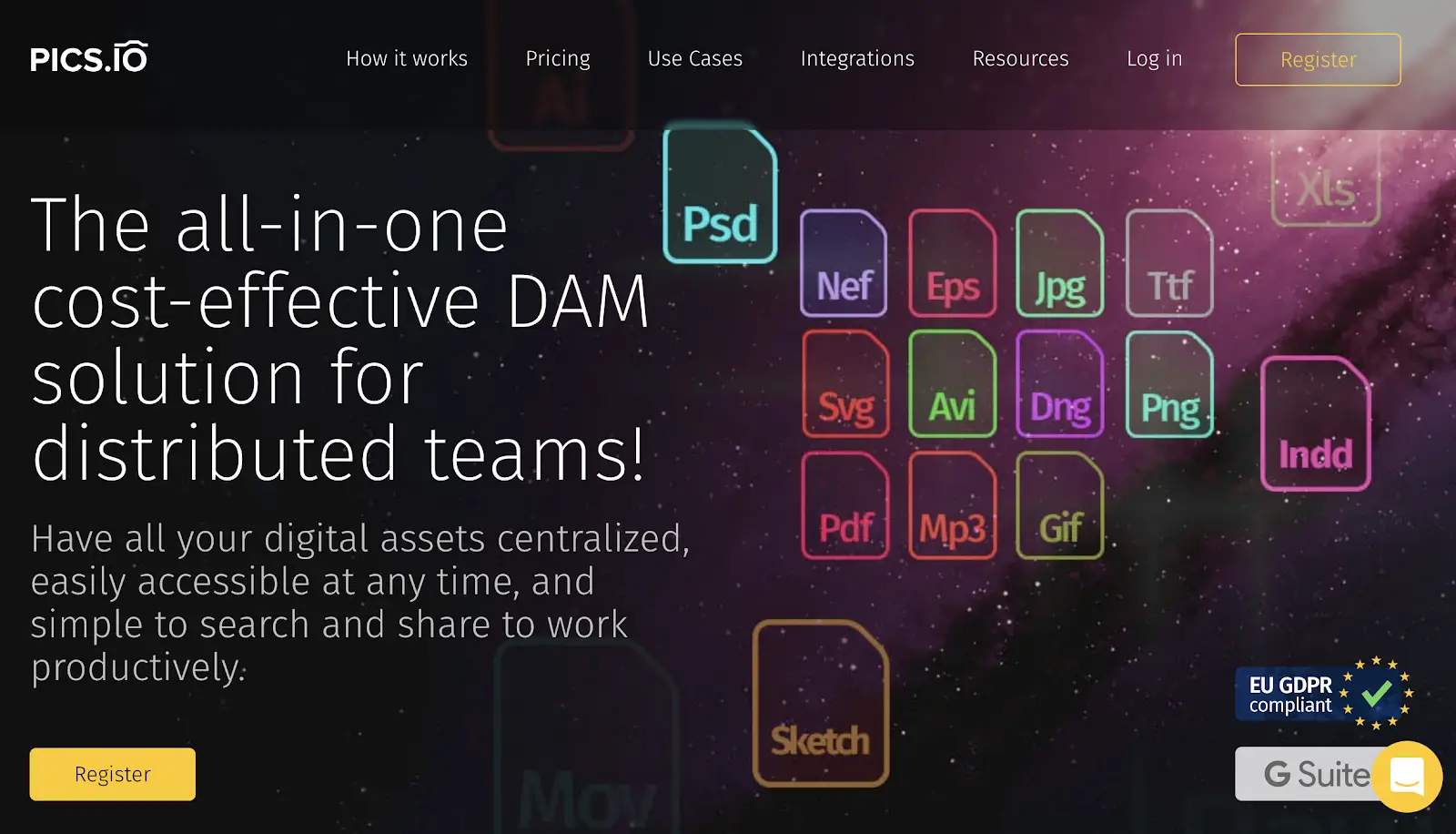 Pics.io is one of the best productivity tools you'll be able to find on the market. First of all, it is simply the best solution to store all your digital assets from .pdf to .mp3 to Photoshop files and even videos.
Entrepreneurs and team managers certainly know the struggle of having to search files all-around their desktops and ping their colleagues to get their photos or videos. With Pics.io, you'll simply access the dashboard and all the files will be stored and well-organized there.
Moreover, you'll be able to integrate Pics.io to an endless number of popular software such as Google Drive, Slack, WordPress, Shopify, and more. Needless to say, that's definitely an incredible tool to consider.
Last but not least, it will highly increase your team's productivity. Your colleagues will be able to receive notifications, see the latest updates, and add comments on the mutual projects. Other than being extremely easy with Pics.io, managers will also be able to monitor their team in a few clicks, and that will, therefore, benefit the whole team.
To sum up, if you're looking for a versatile, powerful, and reasonably-priced productivity tool, Pics.io is definitely one of the best choices you can make.
Monday.com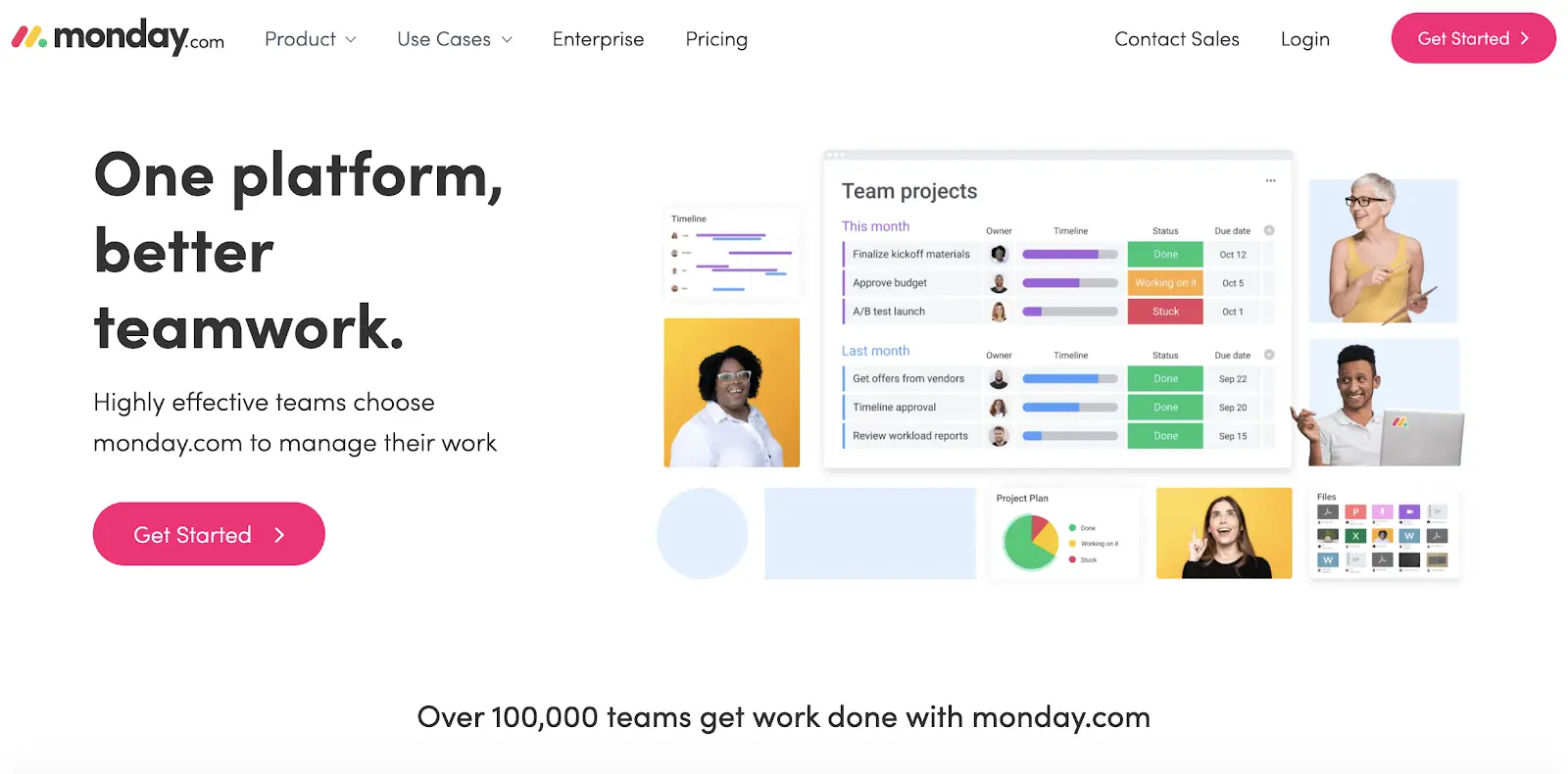 You've probably seen one of Monday.com's advertisements online. Other than being a fantastic collaboration tool, their marketing strategy is top-notch.
With Monday.com, you'll be able to manage your project easily and efficiently. While the price is higher than other tools, it provides excellent features. For instance, it provides online security, embedded document possibilities, Zoom integration, or even time tracking.
Jotform Apps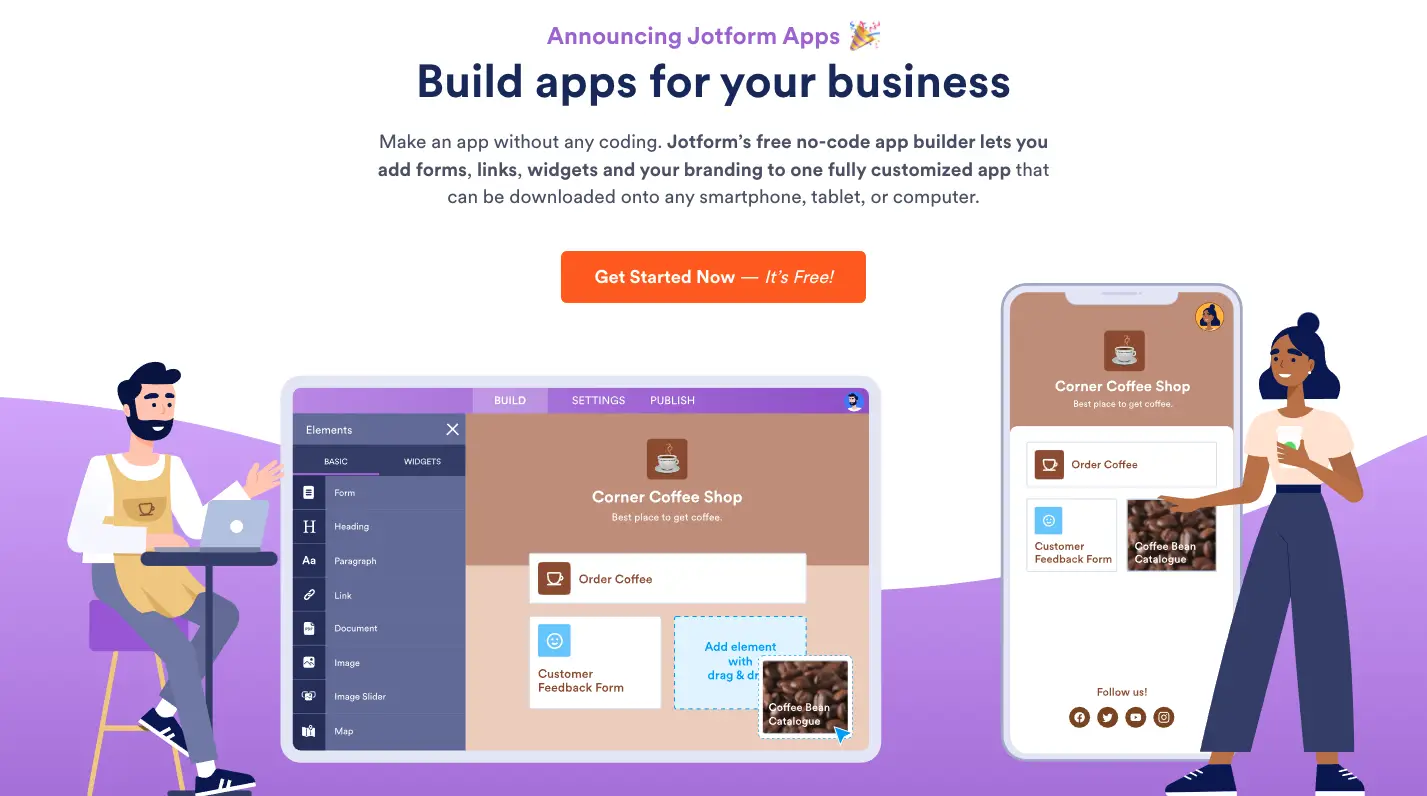 Jotform Apps is an amazing no-code app builder that will help you create custom apps for your team. Create forms and spreadsheets to share with your colleagues and collaborate on them simultaneously. Customize your app to match your branding and use its many templates and widgets to help your app stand out.
Create a company portal and store important internal documents securely. Keep track of your data from any device. Once you create your app, you can share it using a link or a QR code to directly allow someone to download it onto their device.
Asana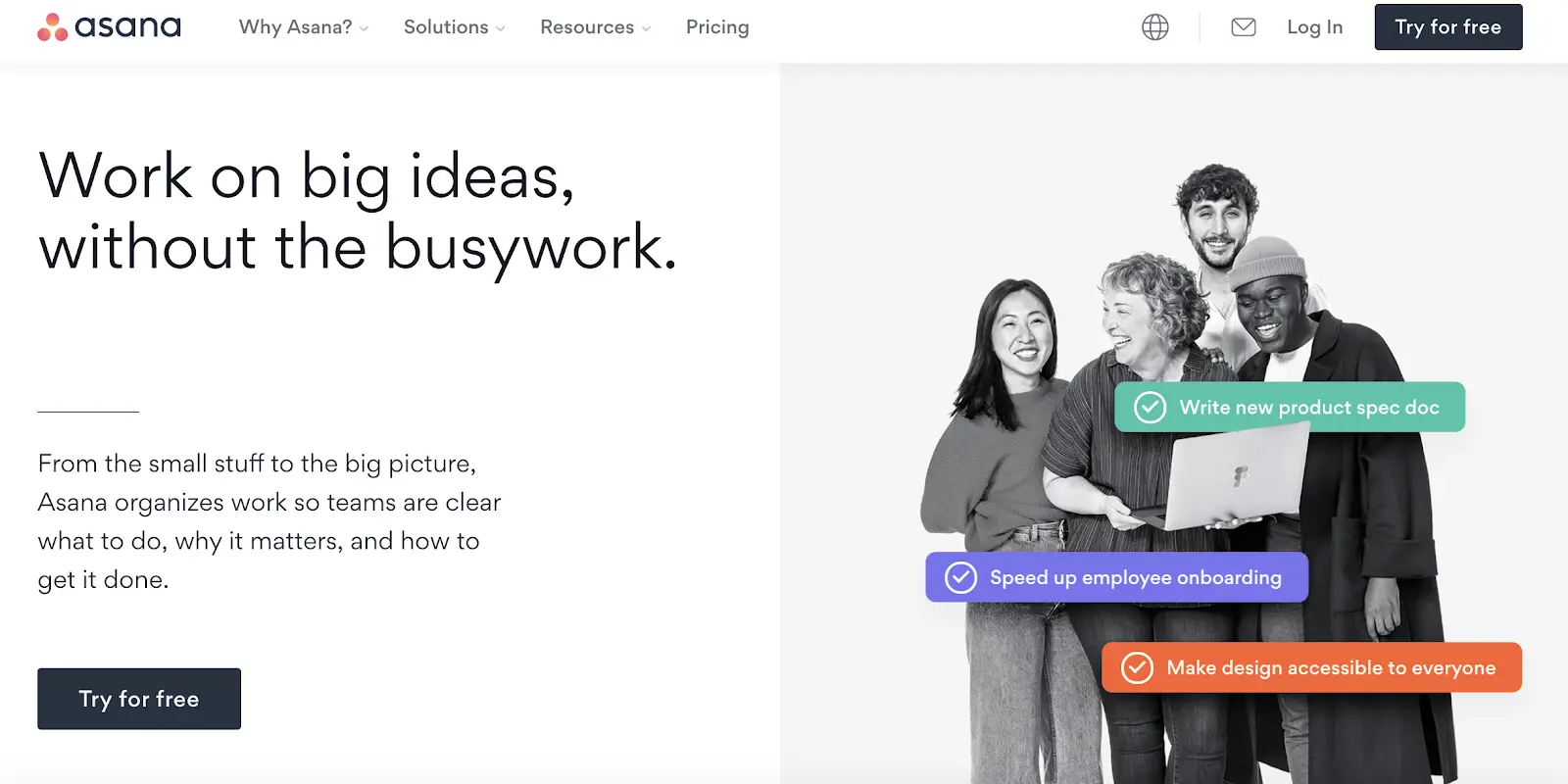 Asana is an application and website developed to help teams to organize, manage, and share their progress on the internet. It is very user-friendly. Plus, the tool can easily be accessed on any device using the mobile app. Thanks to Asana, you'll receive notifications when a colleague comments on your project immediately.
ProofHub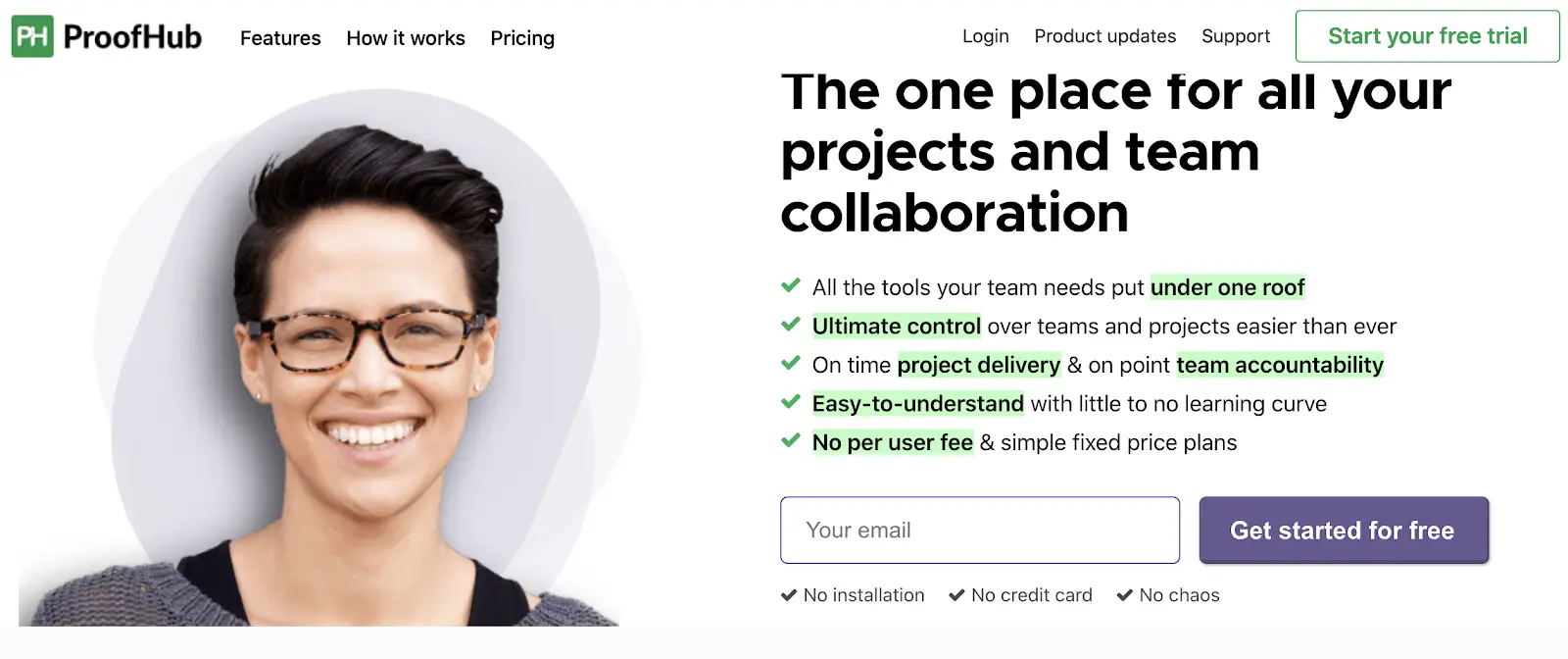 If you are looking for a way to save time on collaboration and make the most of it, it may be time to consider ProofHub. In fact, by using ProofHub, your employees can get the best ways to organize files and monitor their progress on their projects. They'll also be able to communicate without sacrificing the quality of their work.
Toggl Plan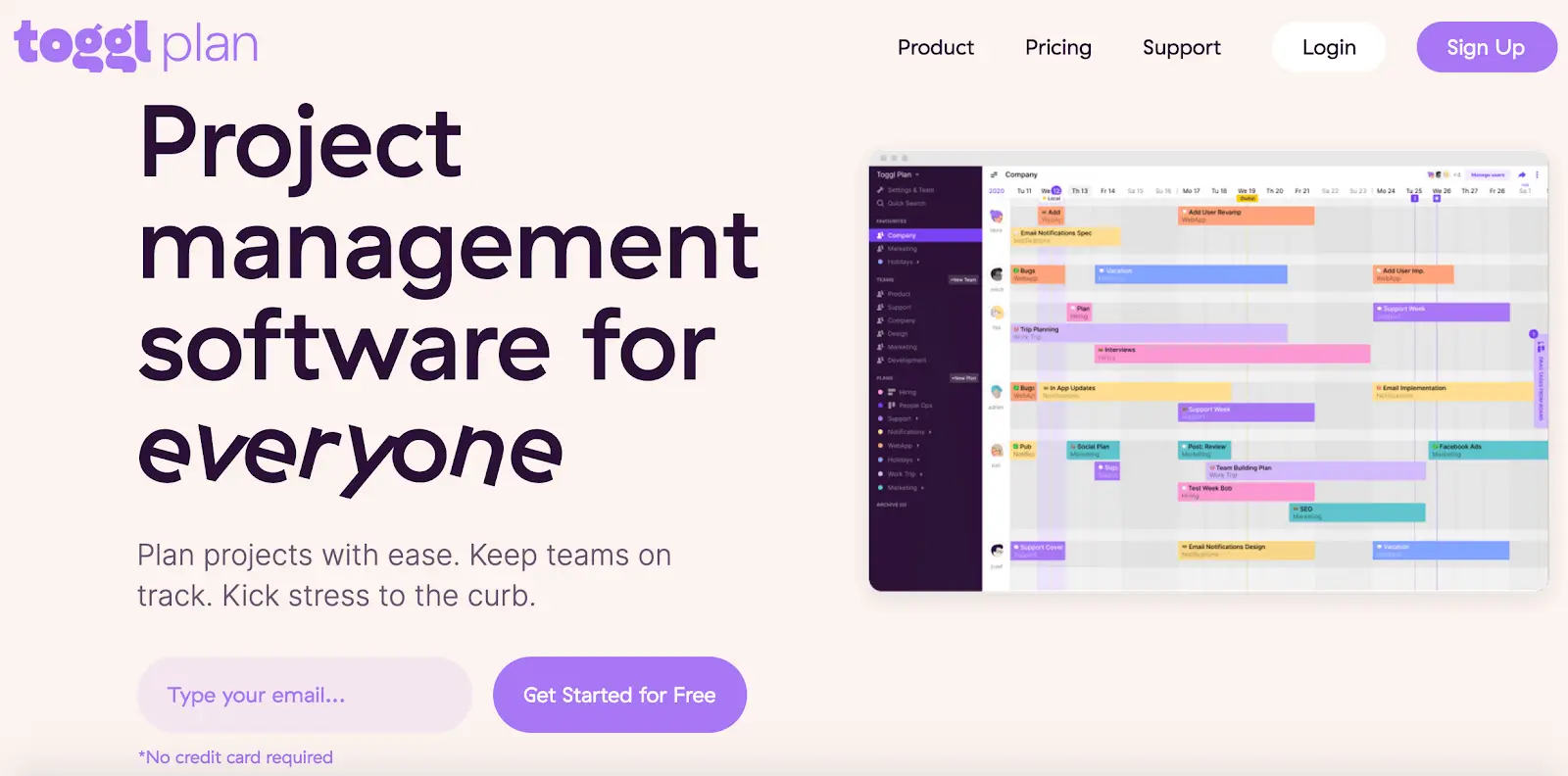 Toggl Plan software is a time-tracking application run by Toggl, a leading provider of online time management solutions. Toggl Plan will help you with project management, planning your teamwork and also managing your tasks.
Communications tools
Business communication tools solve the most difficult question - What are the most common internal communication issues that businesses face?
Business communication tools solve the most difficult question - What are the most common internal communication issues that businesses face?
Some of the indicators of a good communication tool include:
A centralized portal where everyone can easily access all relevant information, updates, and communication in one place
A system where every member has different levels of feedback and can express opinions
A platform that provides an automated process for communication and exchange of data, information, and ideas
A system that helps the company to improve its communication processes and grant better collaboration between different departments.
All organizations want to achieve excellence in all aspects of their business. With this in mind, business communication tools have been developed with the help of many experts.
According to a study by Workforce, 60% of respondent companies didn't have a long-term strategy for their internal communications. Needless to say, investing in a good communication tool can greatly increase communication within your company.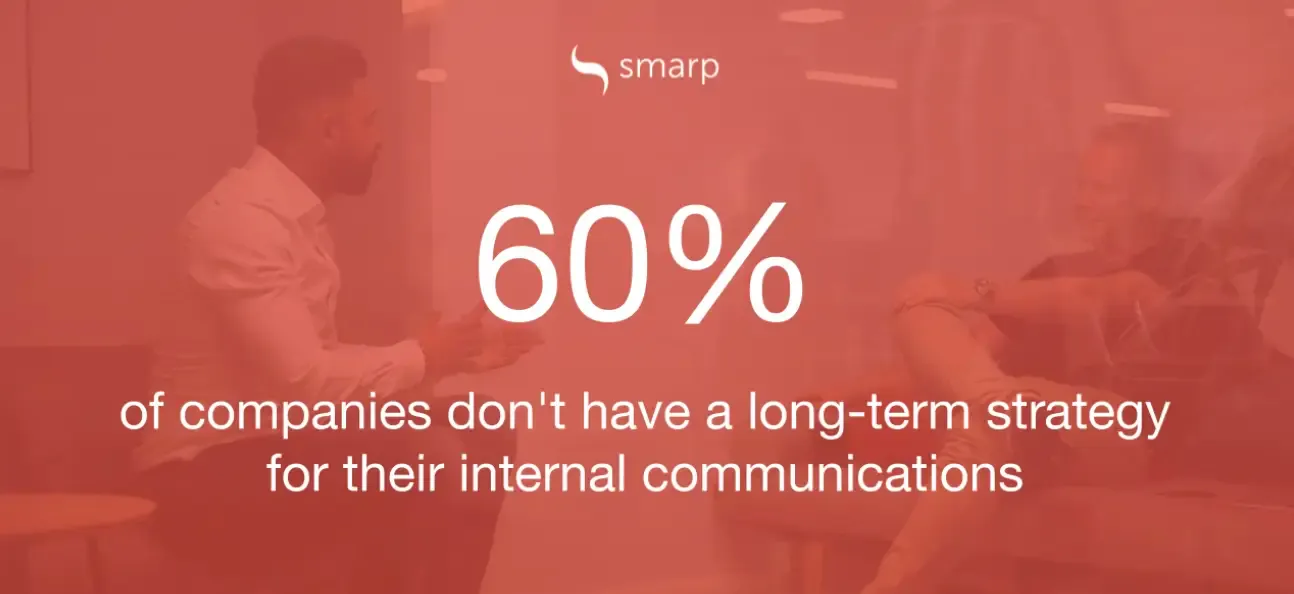 Business communication tools for business managers are not only useful. They also save time. This is because they can give you easy access to your information anytime and anywhere.
There are many types of communication tools available in the market. You have to choose the right tools depending on the type of business you have.
Here are some examples that could suit and benefit your teams, remote or not.
Slack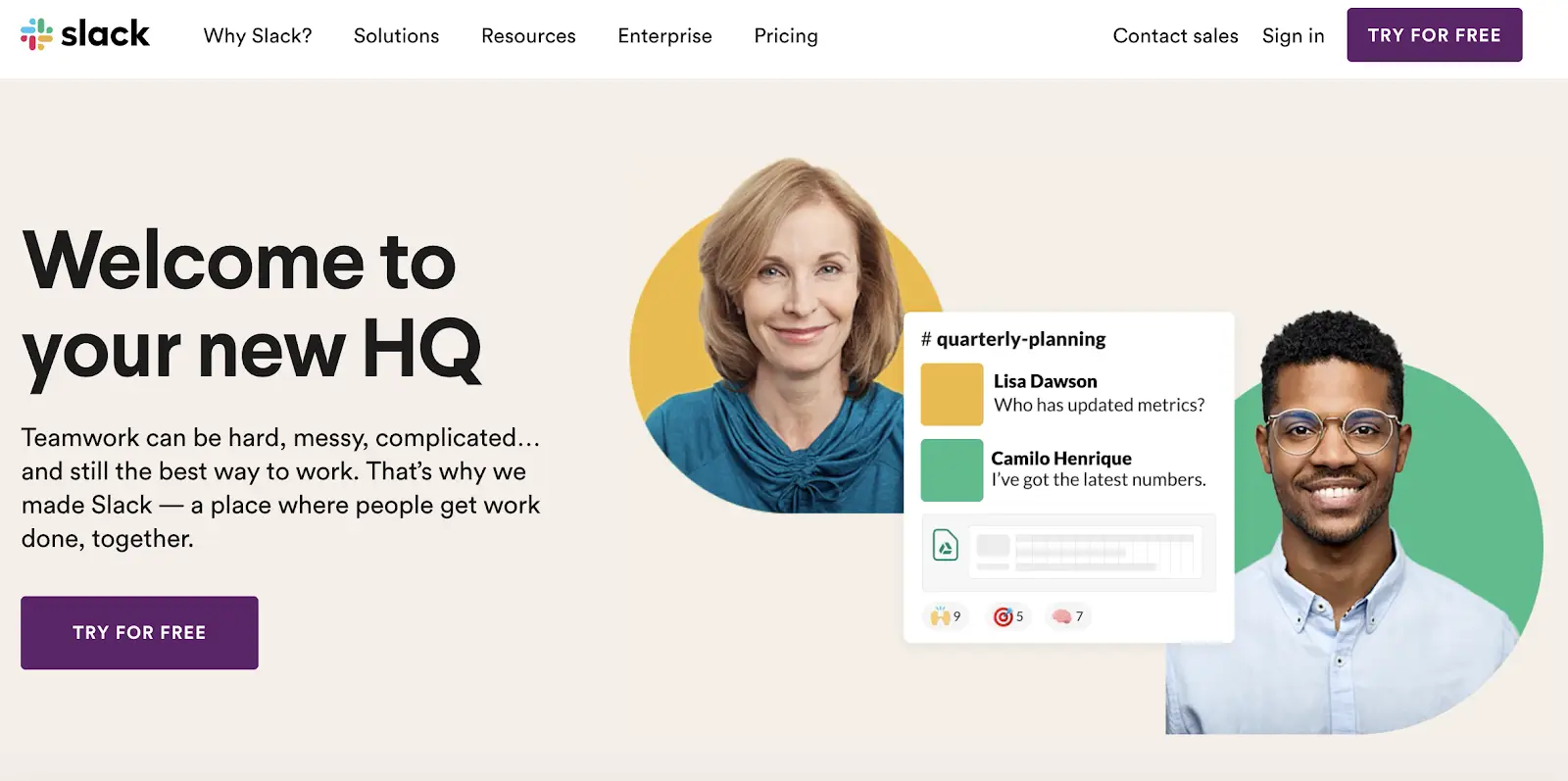 What is Slack? It's an online messaging service based on the concept of instant messaging or chat messaging. The tool allows users to create channels (called "channels"), which are connected and can send and receive messages. Slack is an online channel-based communications platform.
Acquire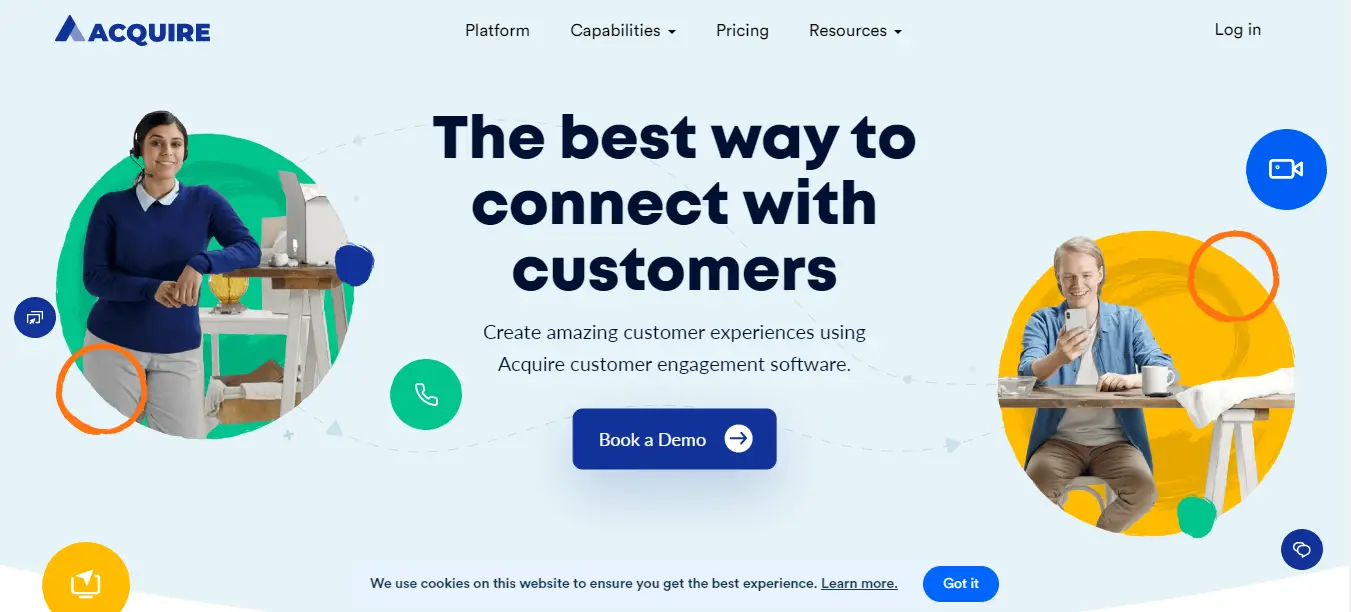 Acquire is a fantastic communication tool that is loved by hundreds of companies across the globe. It consists of various competent features like HD video calling, AI chatbots, secure co-browsing, and live chat, making it one of the most effective communication tools available today.
Features to Watch Out for
Chatbots that help automate repetitive communication tasks
Ability to connect with video, voice, and even co-browse
Effortless chat routing feature to assist agents with tricky questions
A modern way of resolving customer queries through communication
Wrike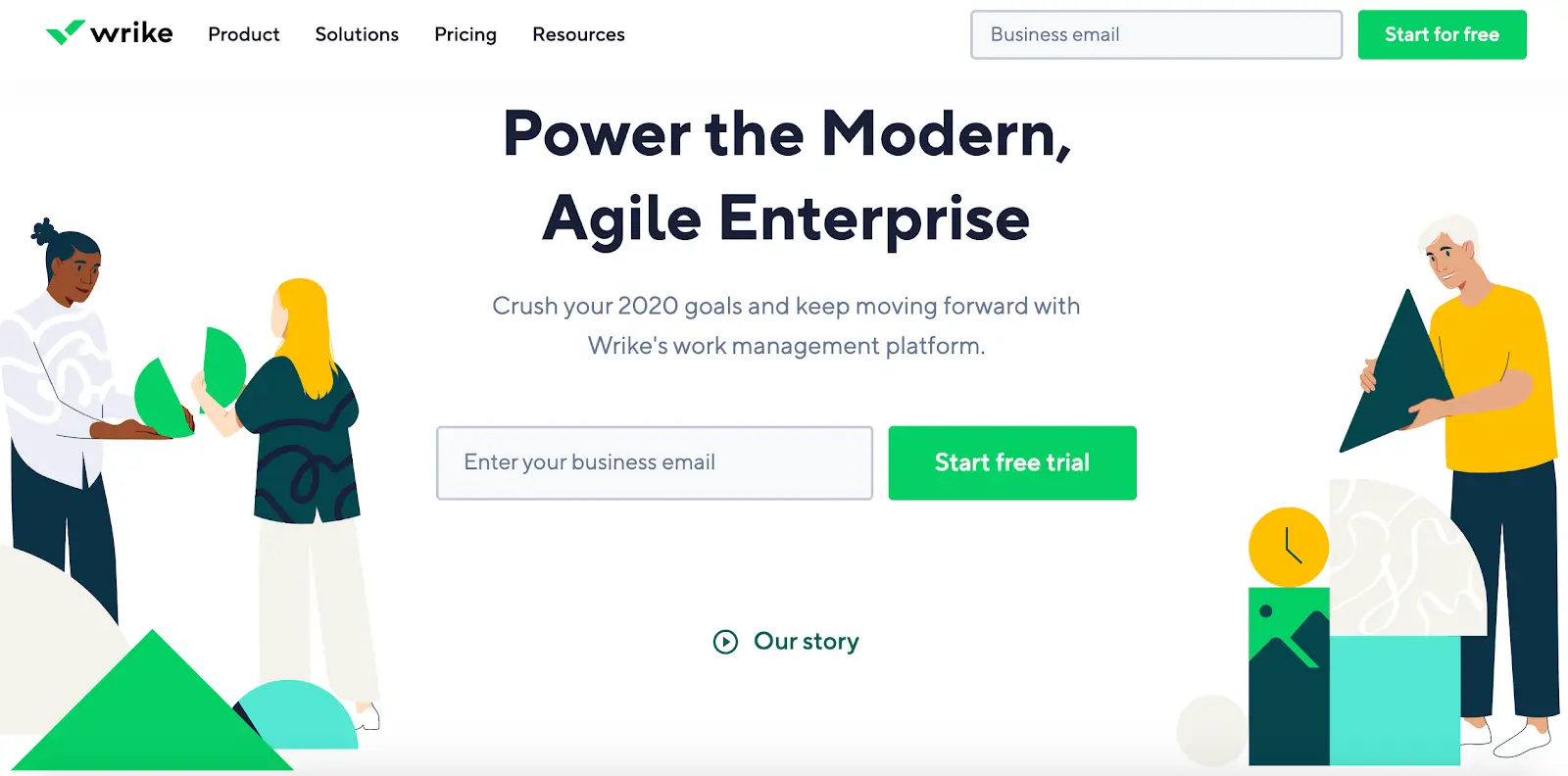 Some people would really enjoy using the Wrike system, from business managers to startup directors. Wrike can help employees remain productive, connected, receive real-time updates on their projects, and even grant cybersecurity.
Teamwork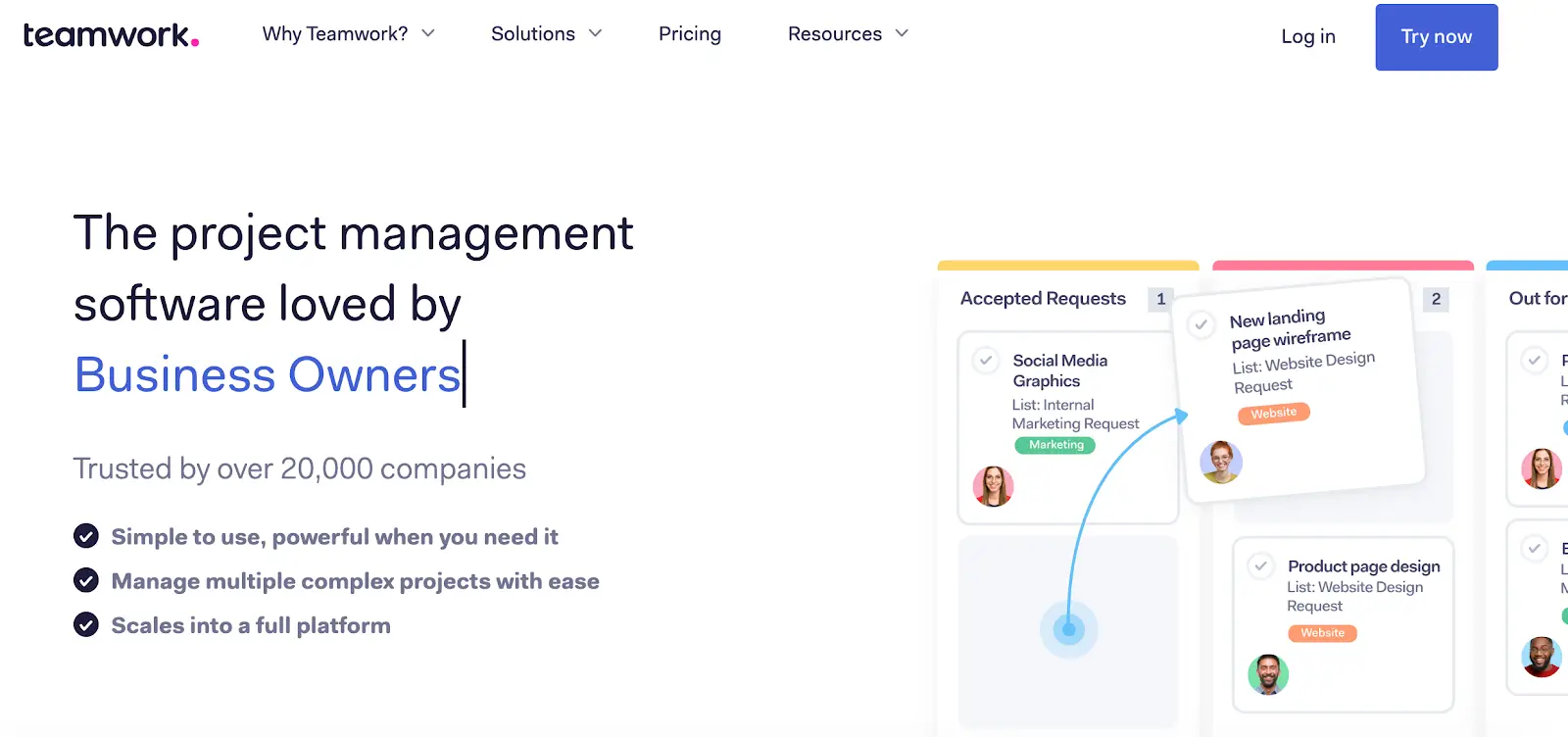 Teamwork software is a versatile application that provides important business functions. It is a multi-functional business tool. And you can integrate it with other tools such as Slack, Xero, or HubSpot. It can also automate the processes that facilitate collaboration within the organization.
Workplace from Facebook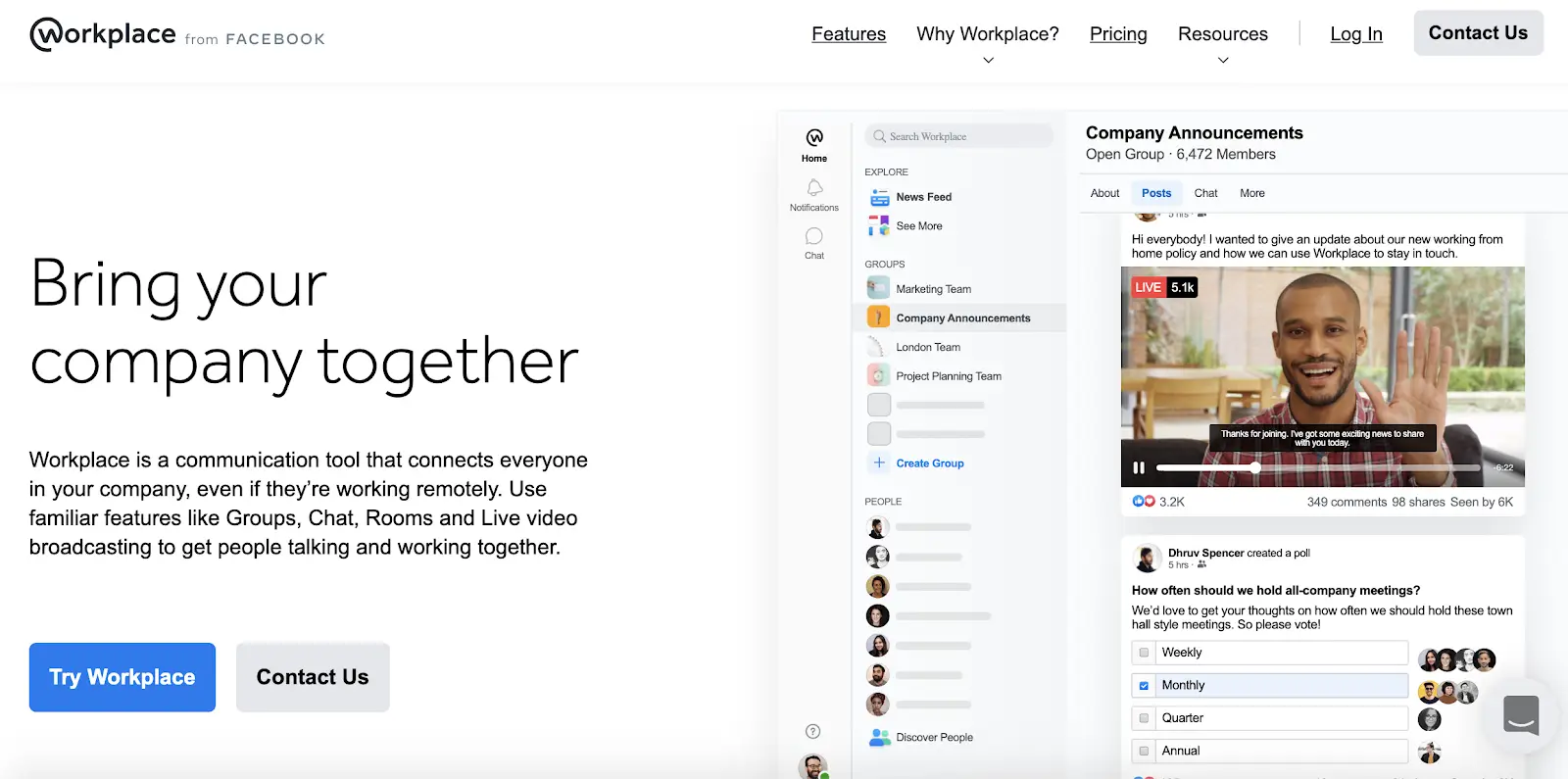 Workplace from Facebook software is a web-based application that helps in organizing work in your workplace. Workplace from Facebook includes a news feed, groups, and instant messaging facility.
This communication tool is an internet-based application that enables you to organize and manage your work from anywhere, including your cell phone.
Business Tools to Help Business Managers - The Bottom Line
These were the business tools to consider if you want to upgrade your business. From marketing tools to communication and financial tools, you'll need to consider incorporating these if you want to take your company to the next level.
Business tools for managers are a must in today's competitive business world. Many businesses have their own software program or web-based solutions for management and scheduling purposes, but there are so many others that don't.
For this reason, make sure to do some research about the type of productivity and communication tools that can benefit your business, get more leads, and help you become more successful.
And the tool you should start with is our advanced Digital Asset Management. There is no alternative to Pics.io available on the market. But if you still have any doubts, don't hesitate to schedule a free demo with us. We'll be ready to answer all your questions.
Give Pics.io DAM a try
Free 7-day trial
No credit card required
Set up in 3 minutes or less