Video marketing has become a popular marketing strategy for businesses worldwide. It's gaining momentum with additional features being introduced on social media platforms, enticing brands to work harder with videos.
A large aspect of including video marketing in your strategy is to manage video editing content the right way in a video library. While starting, it's easy to manage, but as you proceed and start producing more video content, it is challenging to organize the library.
If you want to scale your video content, you will need an effective way to manage video files so you can sort and organize your videos. It's essential for keeping track of your content and looking for specific videos when required.
Let's see how you can do this in five ways.
How to organize videos in your library
Video files are much larger than other types of content, so it's relatively difficult to manage them in one place without exhausting your storage space or getting confused. A library acts as a perfect means to avoid this if you can organize it the right way.
Read also our article on how to handle large video files.
With video libraries, you can securely store your videos in one place, share permission with members and update content as and when required. Once the videos are organized be it manually or through digital asset management, it can be quite beneficial for your brand.
Give Pics.io DAM a try
free 7-day trial
Follow these best practices to manage your video library:
1) Organize videos with folders, tags, and keywords
The best way to manage your video content is to use labels and folders. Filter out similar videos from your library and sort them into folders. You should label your folders, so it's easier when you look for specific videos.
See how TagSpaces helps you organize your files with folders and tags: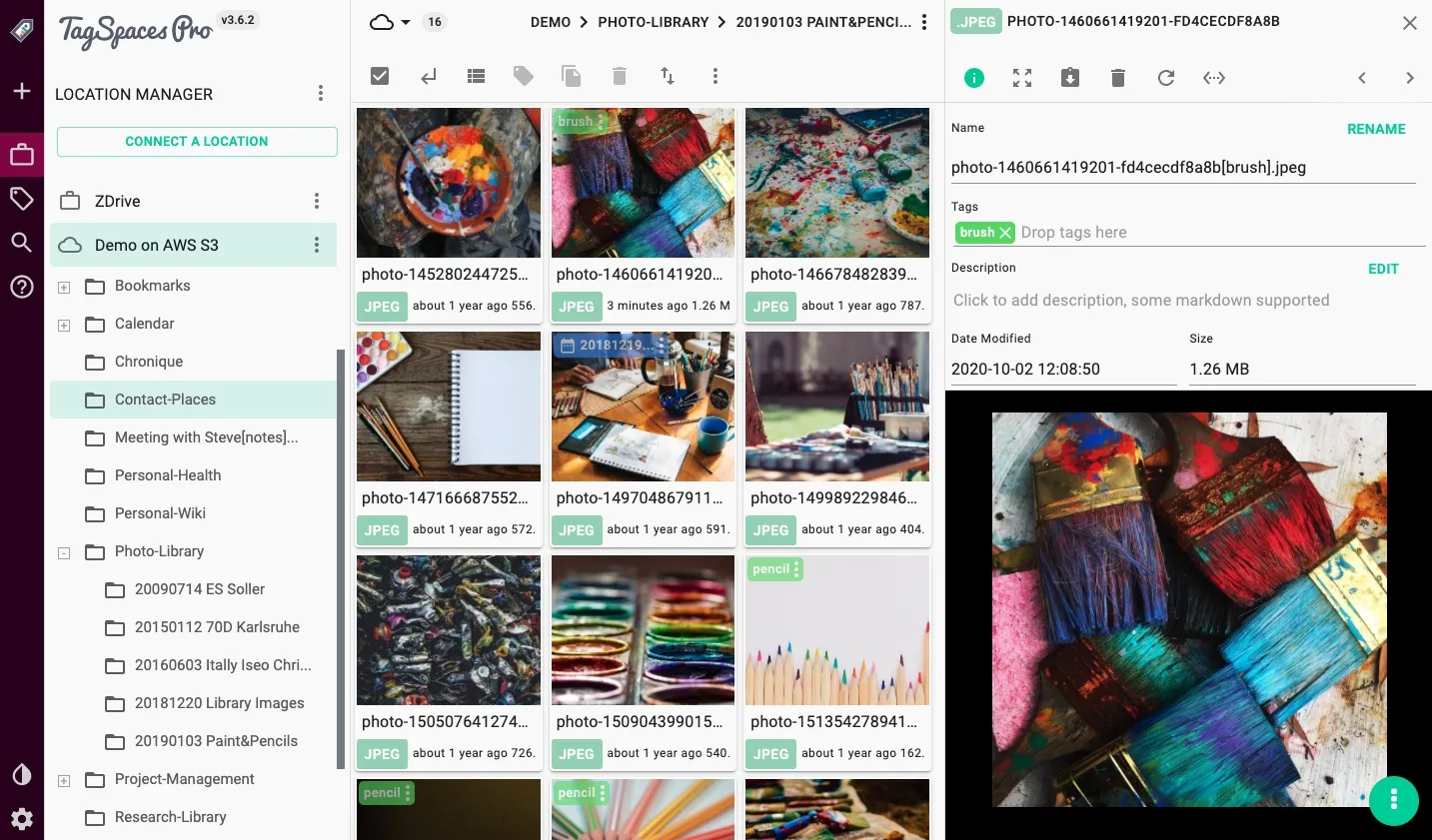 Next, you can also use tags. Add a list of keywords with your folder to explain the contents of the video. You can also mention titles in your video descriptions, so if someone wants to find a particular video, they can search for the tag and find it.
The tags should be descriptive, accurate, and indicate the context of the video.
Some video management systems and libraries have in-built labelling systems, so whenever you upload a video; they automatically place tags and keywords. For example, Pics.io Digital Asset Management can do it. Use its AI-powered keywording to tag your videos automatically. Then, you can go through all the created keywords and refine them – delete what's redundant or, vice versa, add the missing tags.
Additionally, you can label your videos with the system devised by IBM called YRMODA; it stands for year-month-day. This is beneficial for those who find it easier to categorize their videos chronologically. Alternatively, you can devise your file naming system for easier navigation.
The purpose of this is to make it easier for you and your team to sort out through the videos and look for specifics quickly. Ultimately, use the naming and labelling system, which is the most suitable for your brand.
2) Regularly update and archive your content
If you're working on a long-term video marketing strategy, updating your content is important. Inevitably, new content will be added to your library and while that's important, archive the old content which won't be used. This will clear out your library, making space for more videos.
Decluttering will help you organize your library in a much better way. Alternatively, you can also enrich your content with a new title or an additional bit to create evergreen content. Make sure to get rid of duplicate, irrelevant and low-quality content.
The best way to do this would be to keep updating and archiving your content regularly. This is because once you leave it for another day, you will never get the time to revisit and delete or archive your old content.
By doing this, you'll also be able to include videos in your editorial calendar with ease and repurpose them whenever necessary, without getting too overwhelmed.
3) Back up your videos in a secure central place
Backing up your videos is as essential as creating them. Without this, you could be at the risk of losing your content anytime. So, it would be best to set up a system that automatically backs up your videos to a central space. This should be a secure space like a (external) hard drive, cloud storage, or a video management system.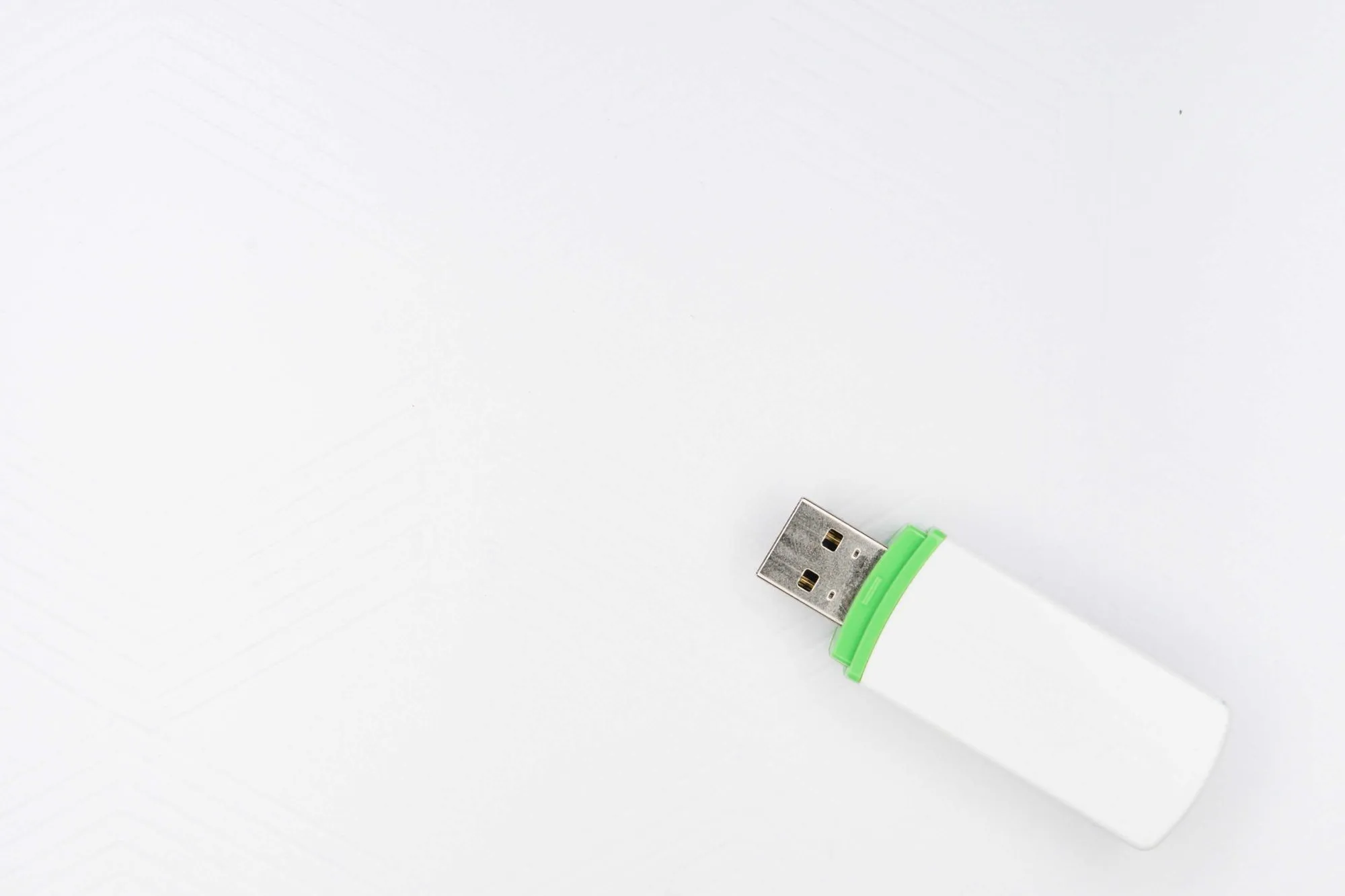 You can create a backup offline and online for more ease. This way, you can keep track of them and use them on the go.
It's essential to keep in mind that the place you decide to save all your videos should be secure, where security and privacy breach is impossible. Don't cut back on costs for safe storage space for your videos, because it will benefit you in the long run.
4) Use video descriptions

While you're using tags and labels to categorize the video footage, it would be wise to use video descriptions. This can help when you're scrounging through your videos and don't want to waste time watching the entire video to see if that's the one you want.
Descriptions make it easier to recognize the content of the video. If many people collaborate and work on the video content and library, then having descriptions will make it easier for them to navigate the files.
You can also include things like the creator, date of creation, time stamps for content and status of where it's published currently. Modern data management software like Pics.io also contributes to teamwork by allowing you to comment on videos and leave visual marks.
5)Use video file management software as video clip organizer to help with managing video files
The question "how to organize video files?" is easily answered by video asset management (VAM). A video management system mostly takes care of all the mentioned points by itself. These require investment but are worth the hassle-free process.
When you're creating video content day in and day out, it's challenging to take out time to manage your video library or hire a person to do it for you. Instead of this, sign up to a file management tool or software that can do the work for you and automate the process to focus on things of greater importance.
Videos are a part of your intellectual library, so ideally you wouldn't want anyone to access them. File management software maintains security and ensures only those who have specific permissions can access the files and perform actions.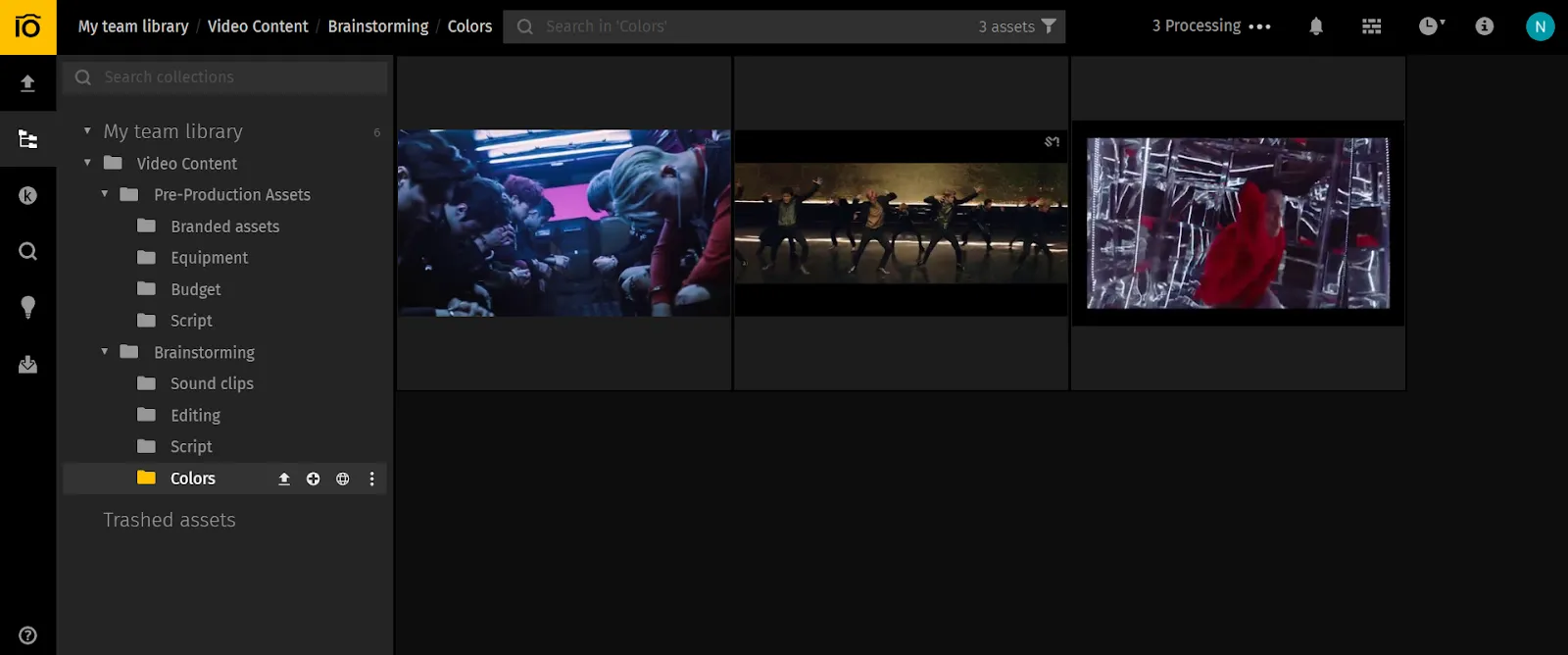 Even better, you can use an advanced video asset management platform like Pics.io to organize video clips and more. This is an all-in-one file organization software that will help you access and manage your video content easily. Here are just a few of Pics.io features you might find useful to take care of your video library:
In-built video player and editor – watch your files right in your media library. And if you need to do some basic editing, Pics.io will come in handy to you again (so as not to switch to another app).
Immediate access to your videos with Pics.io advanced search capabilities – meta-tagging, auto keywording, custom fields, and so on.
Integration with Adobe tools. If you work in Premiere Pro or After Effects, you can upload your files directly from your media library.
Ability to place timestamps or visual makers to stimulate discussions on your assets. Also, you can leave comments and tag colleagues right under the video.
Comparison of two videos side by side with an awesome Visual Diff tool.
Streamlined approval process thanks to the Pics.io revision approval tool.
Auto-posting to YouTube and sharing content outside your media library with customizable public websites. (Bonus: Use a free YouTube thumbnail downloader whenever you work with YouTube content.)
Give Pics.io DAM a try
free 7-day trial
Final thoughts
By now, you know how important it is for you to manage and organize video files. Not doing so can lead to misuse or loss of your content. Since videos have become such a significant part of marketing efforts, paying attention to its maintenance should be prioritized in 2022.
It should be updated and checked regularly. The better you organize this library, the easier it will be to pay attention to video creation and your marketing efforts. Moreover, once you set up a system in place, you can automate all of this and improve your organizational structure. Video Asset Management, in our opinion, remains a best way to organize video files.
This is a great way to save your time, money and the risk of losing your video content. So, please try organizing video files with VAM today.
Want to know more about digital asset management and its potential for managing video content? Schedule a free demo with Pics.io and we'll break it down for you!
FAQ
How to organize video files for editing?
The best way to organize video files for further editing is by using proper taxonomy. This means that you must have:
clear dates & labels (e.g. RisottoRecipe_Take1_25092021),
organize pre-production and post-production files in separate folders,
tags to further specify the particulars of the chosen file.
Luckily, Video Asset Management allows to do everything of the above through an intuitive interface that allows you to provide extra details without making the video's title unnecessarily cluttered.
What are RAW files and why do I need them?
RAW files (or footage) is completely unprocessed output of the camera that hasn't been color-corrected, has poor unfiltered audio, and is missing all other things used by camera software for convenience sake. The upside is that RAW footage is the most high-quality source material you can get and thus it is the to-go option of professionals who would have opted to edit and fine-tune the footage anyway.
You cannot properly view RAW footage without specific software, however, which is why Video Asset Management has become an industry standard. With cloud-based VAMs, you can view RAW files wherever you have Internet connection without relying on having a computer with proper software laying around at all times.
---
Author
Adela Belin is a content marketer and blogger at Writers Per Hour. She is passionate about sharing stories with the hope to make a difference in people's lives and contribute to their personal and professional growth. Find her on Twitter and LinkedIn.